DG Plum and DG Pops.. A special pair of sisters..
Two sisters have entered the flush program of Diamond Genetics and are getting quite some attention. DG Plum and DG Pops, sired by Westcoast Lambeau (the popular Pursuit son from the Comestar Laurie Sheik Dynasty family), from one of the most popular cow families worldwide at the moment: the one from Siemers Lmbda Paris EX-91-USA, on which you can now read everything in the December'22 Holstein International. This high profile family has brought bulls such as Siemers Parfect, Siemers Prada and more! They where purchased last year as embryos to work as future mating candidates for the Captain blood lines to secure enough diversity in blood lines and keep the type in the lines where Captain was expected to bring the production. Looking at their profiles today 2986GTPI with +2,26 PTAT and +1,69 UDC and 3001GTPI with +2,34 PTAT with +2,30 UDC and both sloped and wide rumps, they could certainly be a good fit. Wanting these genetics in your herd? Become a Diamond Genetics partner herd! The partner agreement provides you with these kind of embryos where Diamond Genetics retain the right to purchase calves back until a certain age.
Photo credits: Siemers Holsteins ©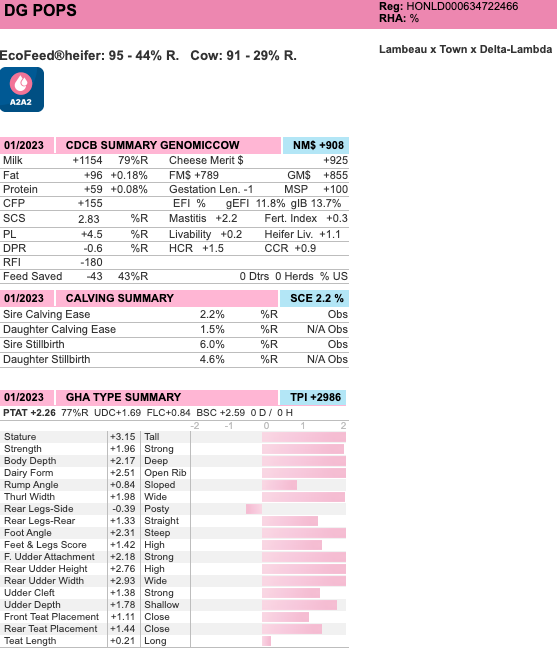 DG Pops (PEDIGREE)
US 12/22 GTPI +2986 / NM $ 909 / PTAT +2.26
Lambeau x Siemers Town Paris 32582 (s. End-Road Deano Town) x Siemers Lmda Paris EX-91-USA 3yr. x Siemers Denver Paris EX-91-USA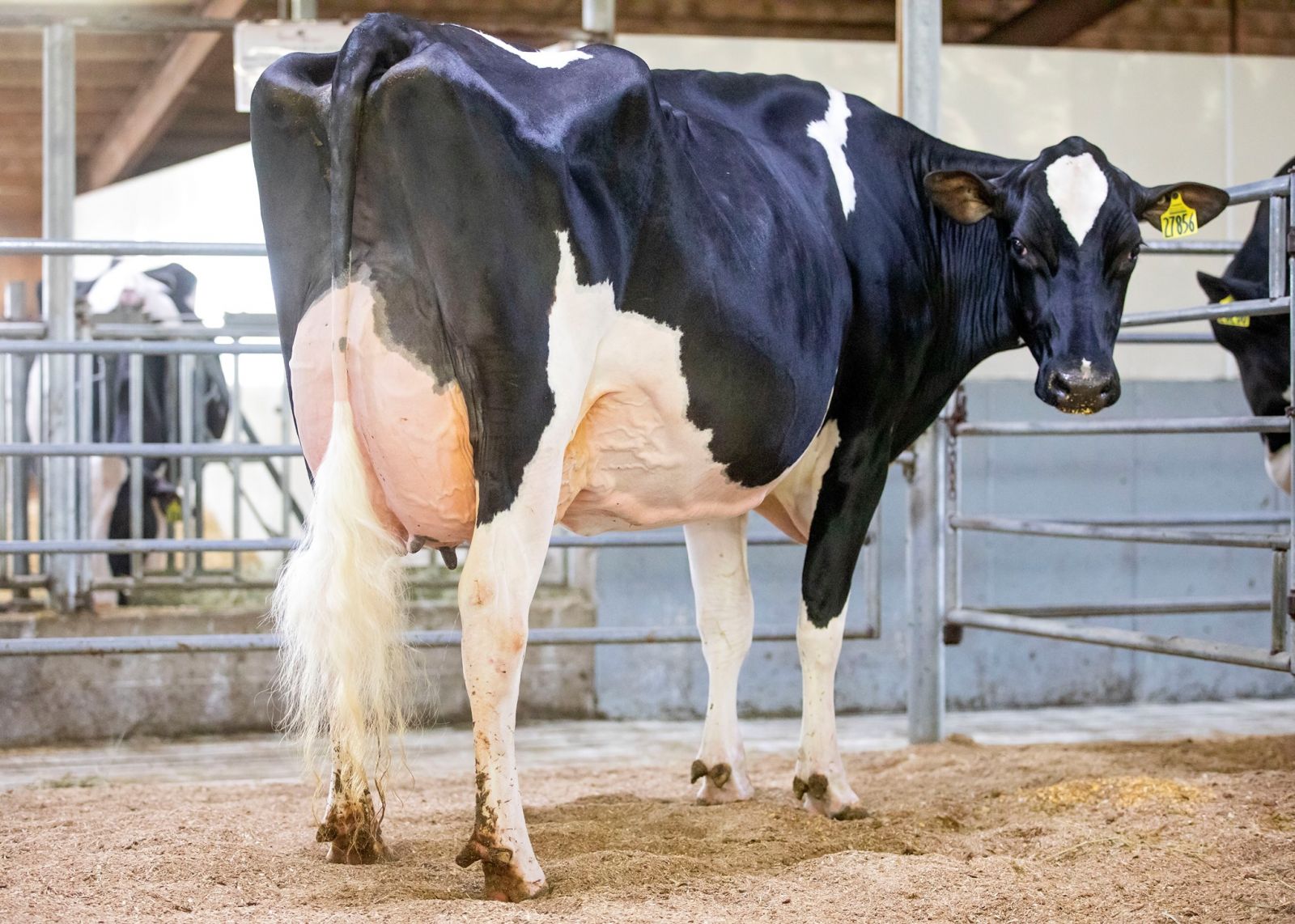 2nd dam: Siemers Lmda Paris EX-91-USA 3yr.
Delta-Lambda x Siemers Denver Paris EX-91-USA x Quality Denver Paris VG-86-USA 2yr.
Great cow family with a huge influence!
She is dam to the sires: Siemers Rengd Parfect, Siemers RZ Pazzle, Siemers Party, Siemers Parsly and many more!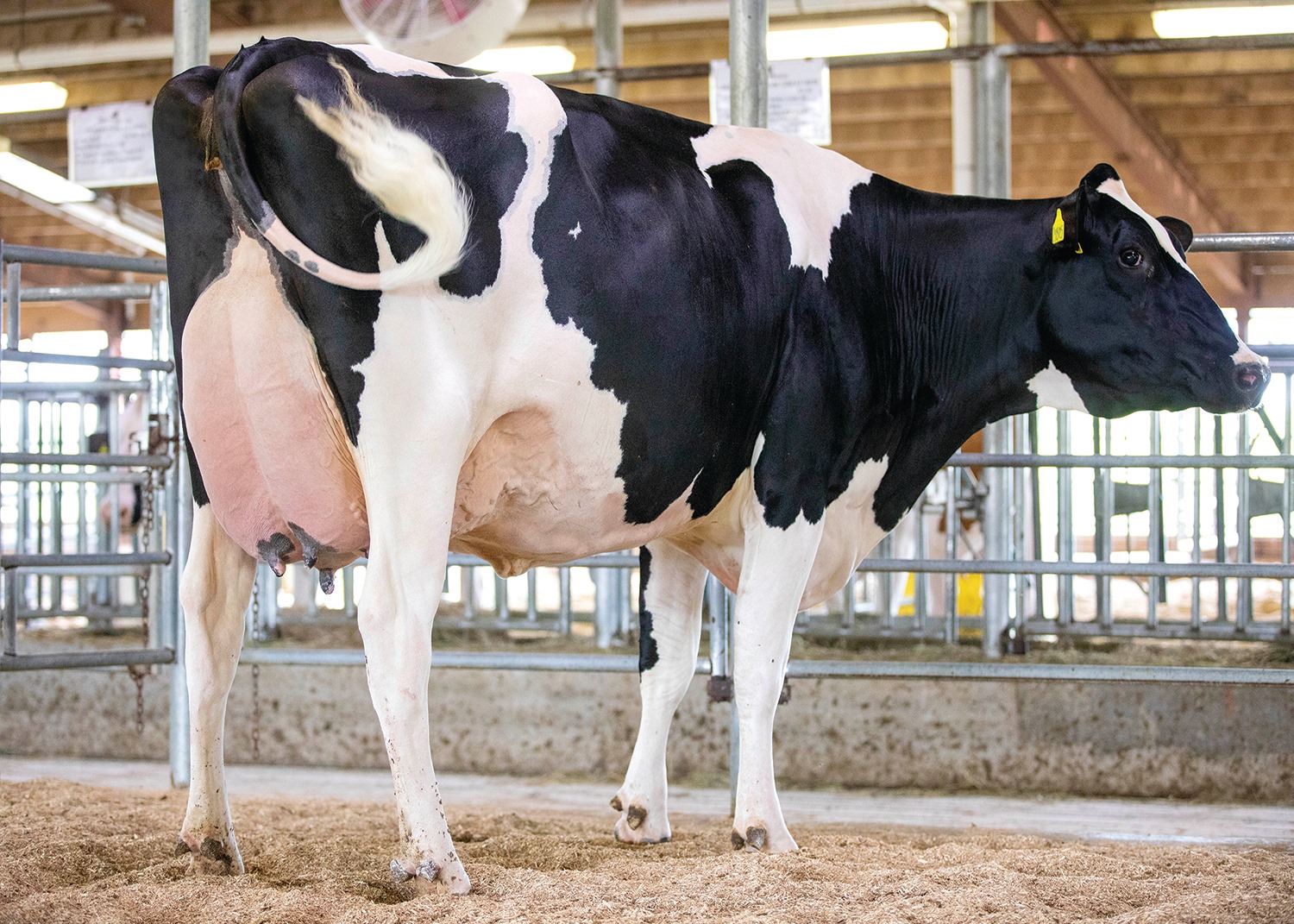 3rd dam: Siemers Denver Paris EX-91-USA
Mogul Denver x Quality Tango Paris VG-86-USA 2yr. x Ransom-Rail Facebk Paris VG-87-USA 2yr.

Contact details for Diamond Genetics partner agreement: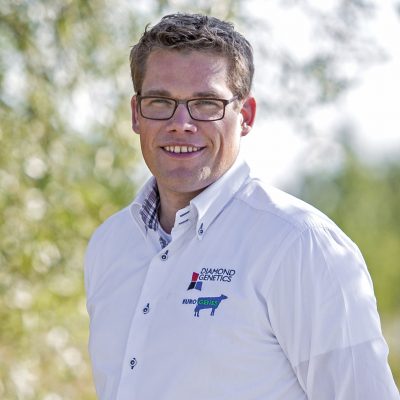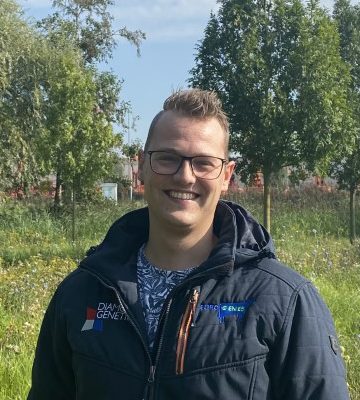 Jan de Vries Pieter Pasterkamp
jandevries@diamond-genetics.nl p.pasterkamp@ai-total.n
Tel: +31 626250502 Tel: +31 621462552