Eurogenes members selling at 'Die Auktion'
Next week it's time for the 47. Schau der Besten in the Niedersachsenhalle in Verden, Germany. One of the greatest shows in Germany with a super ambience and big quality of the cows. The night before the show Masterrind will have an auction with top genetics. Several Eurogenes members have offered the very best for this auciton. WEH Holsteins is selling a Riveting daughter with +2751 GTPI & 2.00 PTAT in combination with +154 RZG // +125 RZE and +136 for Udder straight out of the WEH Baxter Gerogia VG-87-DE family. Furthermore they offered a milking 2-Yr Old sired by Mr Puma with still +145 RZG backed by a family who sold several top heifers to 120.000 EUR. The third consignment by WEH Holsteins is WEH Lana a N-Springhope Honda daughter with an incredible GTPI index of +2850 GTPI in a rare combination with +158 RZG a once in a lifetime opportunity. Meyer Holsteins is selling a AltaHothand heifer at flush age with +164 RZG // +162 RZM & >2100 Milk with also +2760 GTPI!! She traces back to Champion 2-Yr. Old European Championships Oldenburg '06: Batke Outside Kora EX-94-DE.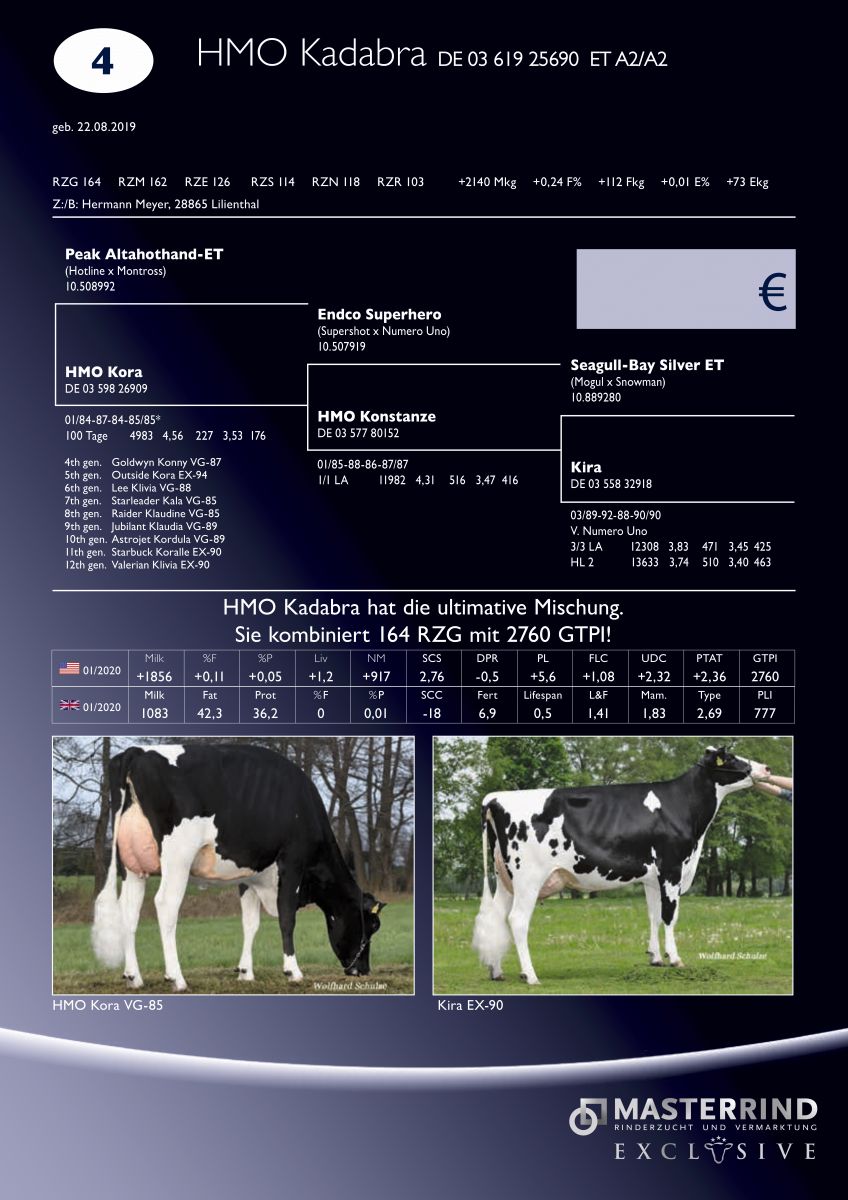 Lot 4: HMO Kadabra A2A2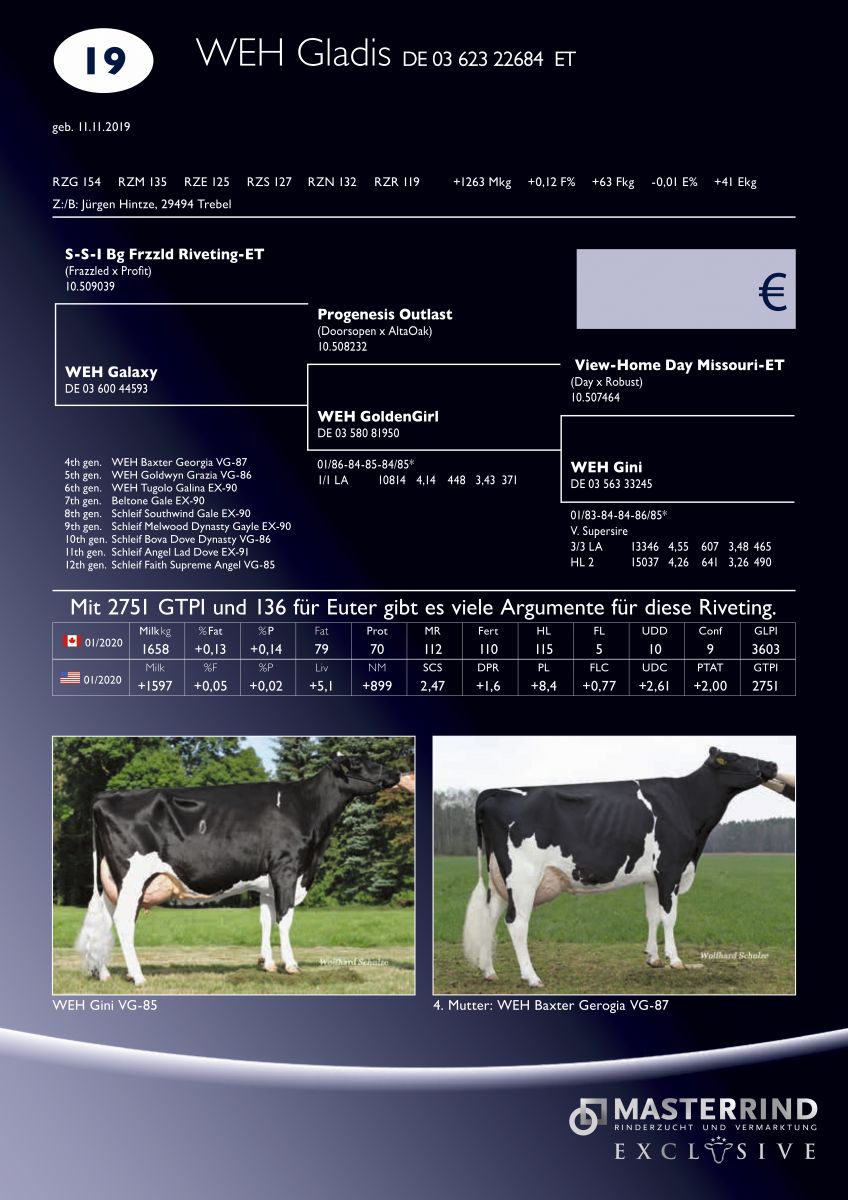 Lot 19: WEH Gladis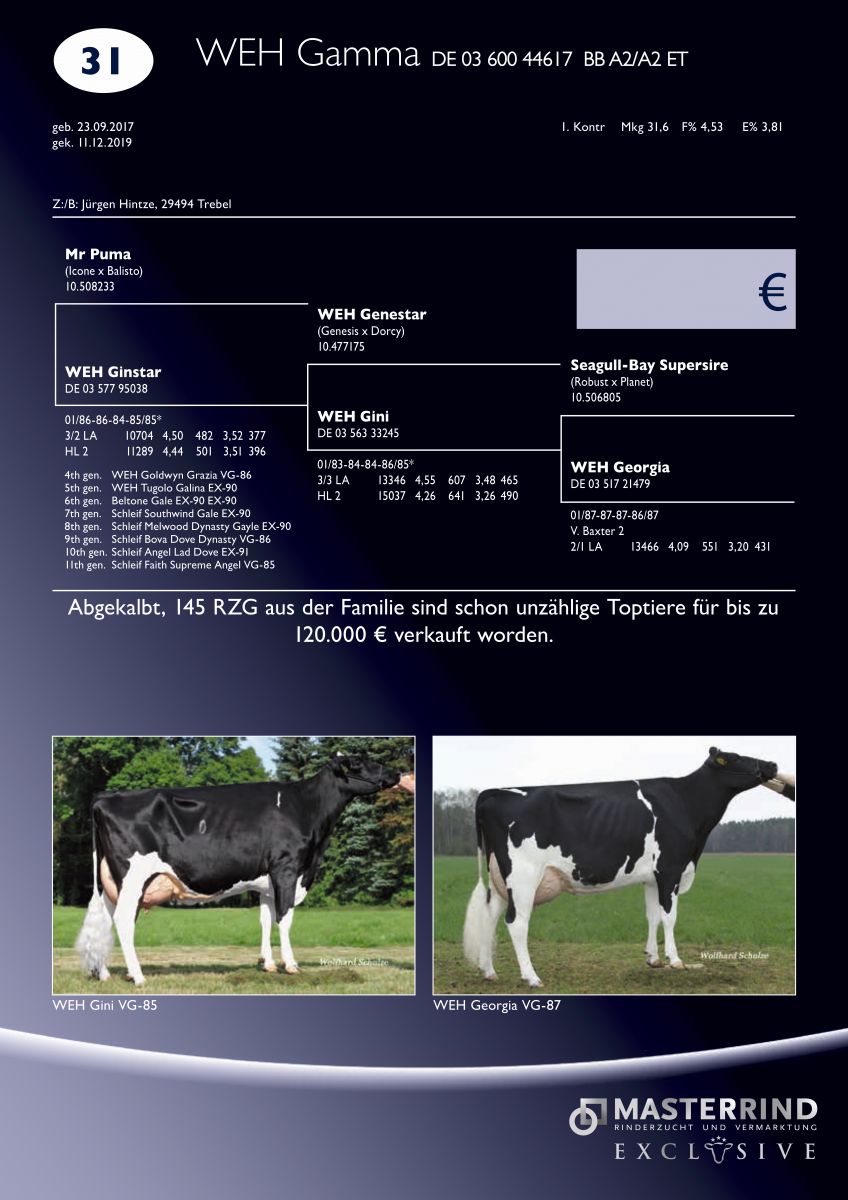 Lot 31: WEH Gamma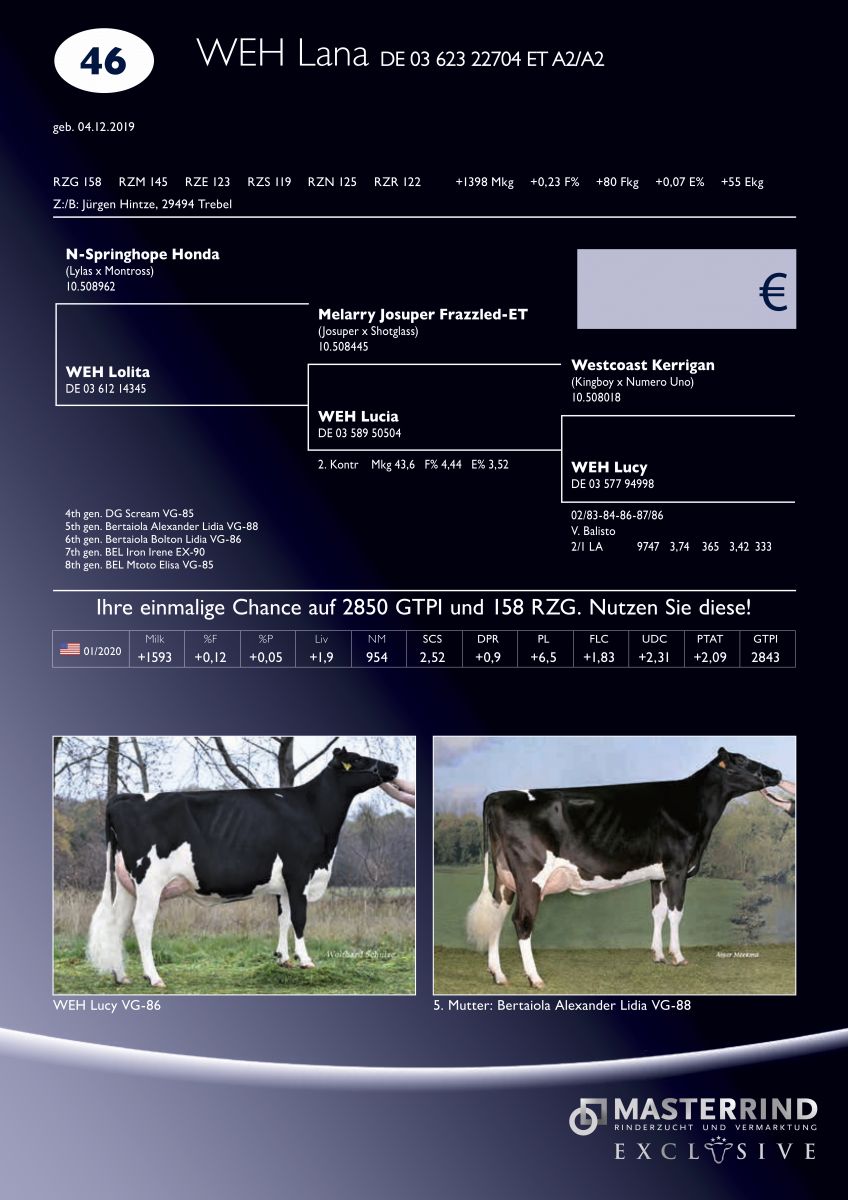 Lot 46: WEH Lana (PEDIGREE)
#1 GTPI female in tthe February 2020 intermediate run!
Dam is full sister to Wendland Holsteins FRANKY (+2760 GTPI) @ Masterrind
+964 NM$!!! That makes her also the #8 NET MERIT female in February 2020!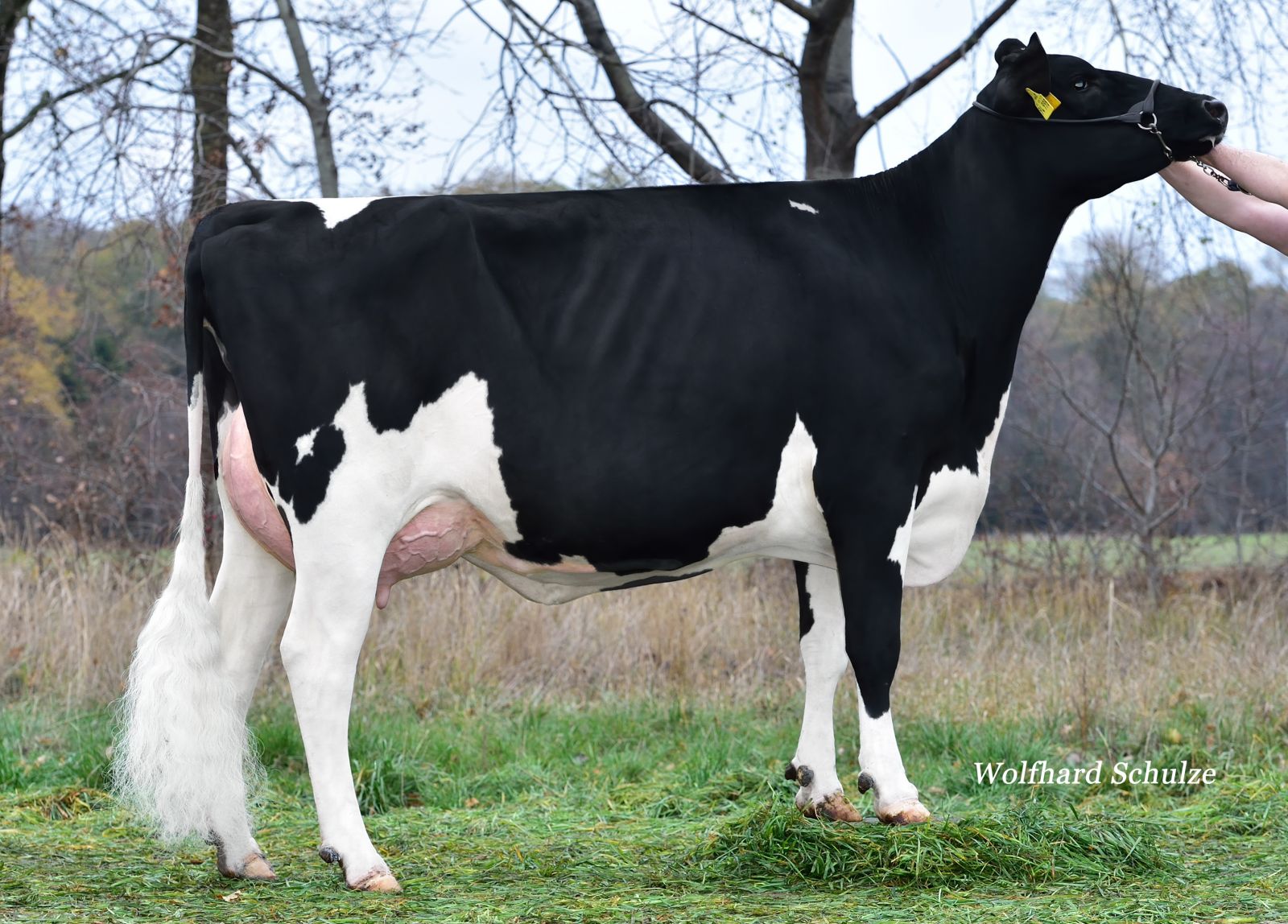 3rd dam: WEH Lucy VG-86-DE VG-87-MS La2

>>> CLICK HERE <<< to view the complete catalog
To contact WEH Holsteins,
click here
or use the following contact information.
WEH Holsteins
Dünsche 36
Trebel, Germany
29494

To contact Meyer Holsteins,
click here
or use the following contact information.
Meyer Holsteins
Oberende 6
Lilienthal, Germany
28865