European Wagyu Gala Sale: September 9 in Münster, Germany
On the date September 8 and 9 the 3rd edition of the Wagyu Gala will be held in Münster, Germany! It all starts with a Gala Dinner on Friday evening with television chefs Lucki Maurer and Xiao Wang. Tickets for this event can be ordered on www.wagyu-muensterland.de .
The program on Saturday will be held on the farm Holtmann, Ventup 60, 48163 Münster-Albachten. At 14:00 there is a symposium with guest speakers from USA. The sale will start at 15:30. 29 females and 3 males are in the catalog, plus a few high class embryo packages. All animals are 100% Fullblood Wagyu and tested free of all recessives.
Auctioneer will be Andreas Aebi from Switzerland.
You can follow the sale and bid online through: www.livedairyauction.com
Website: Click here
Online bidding: Click here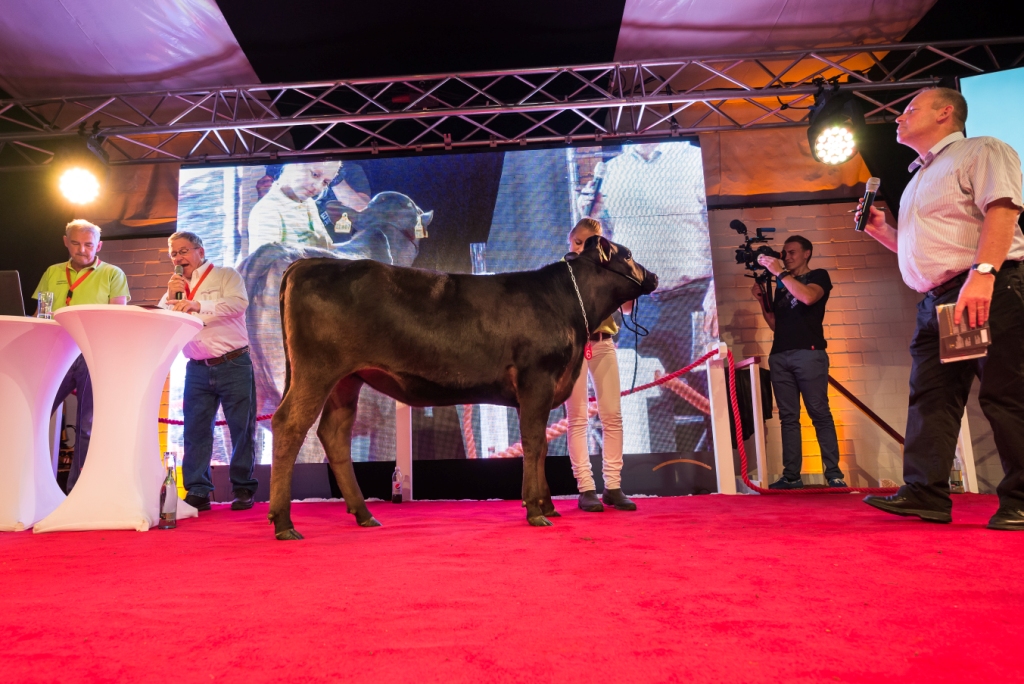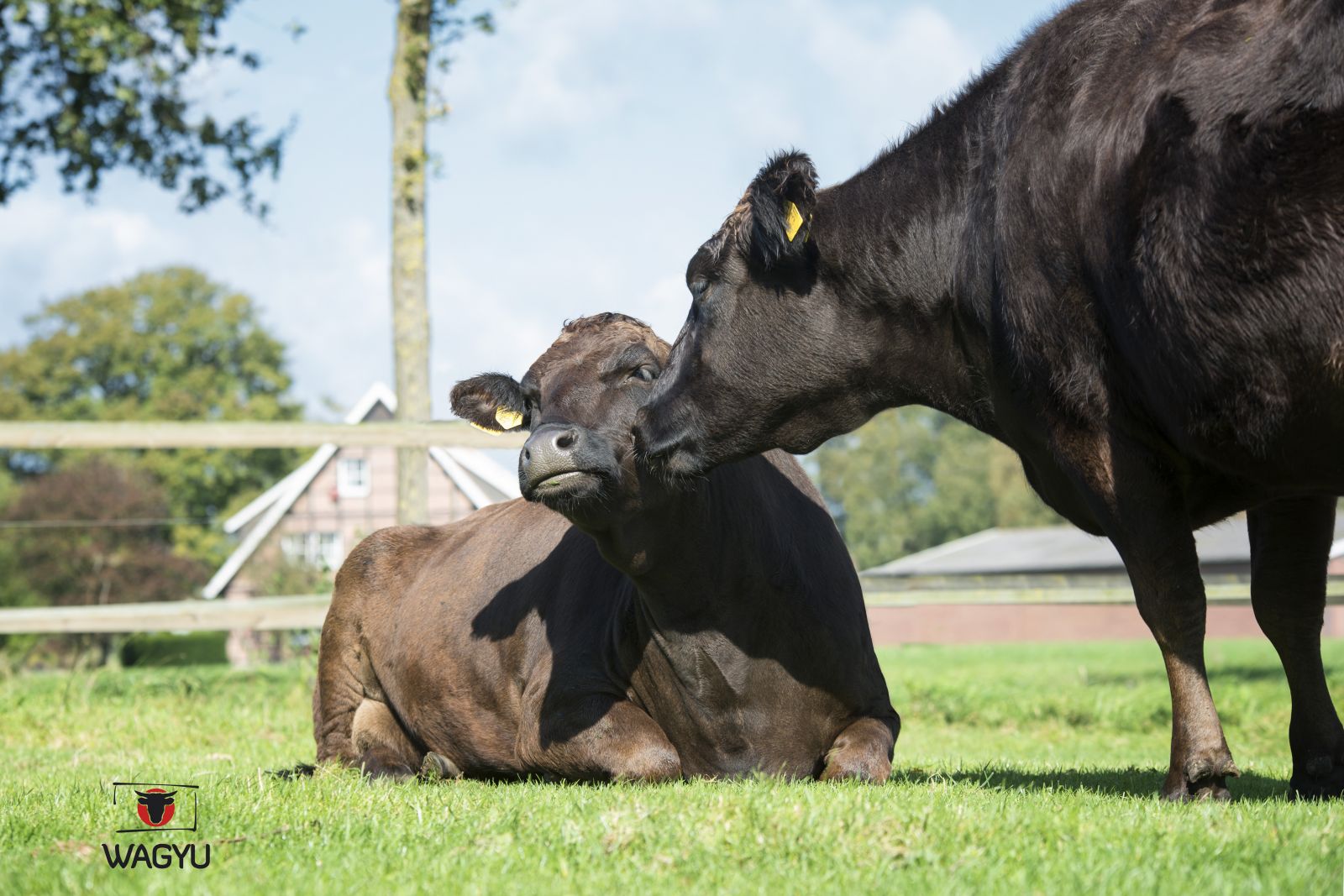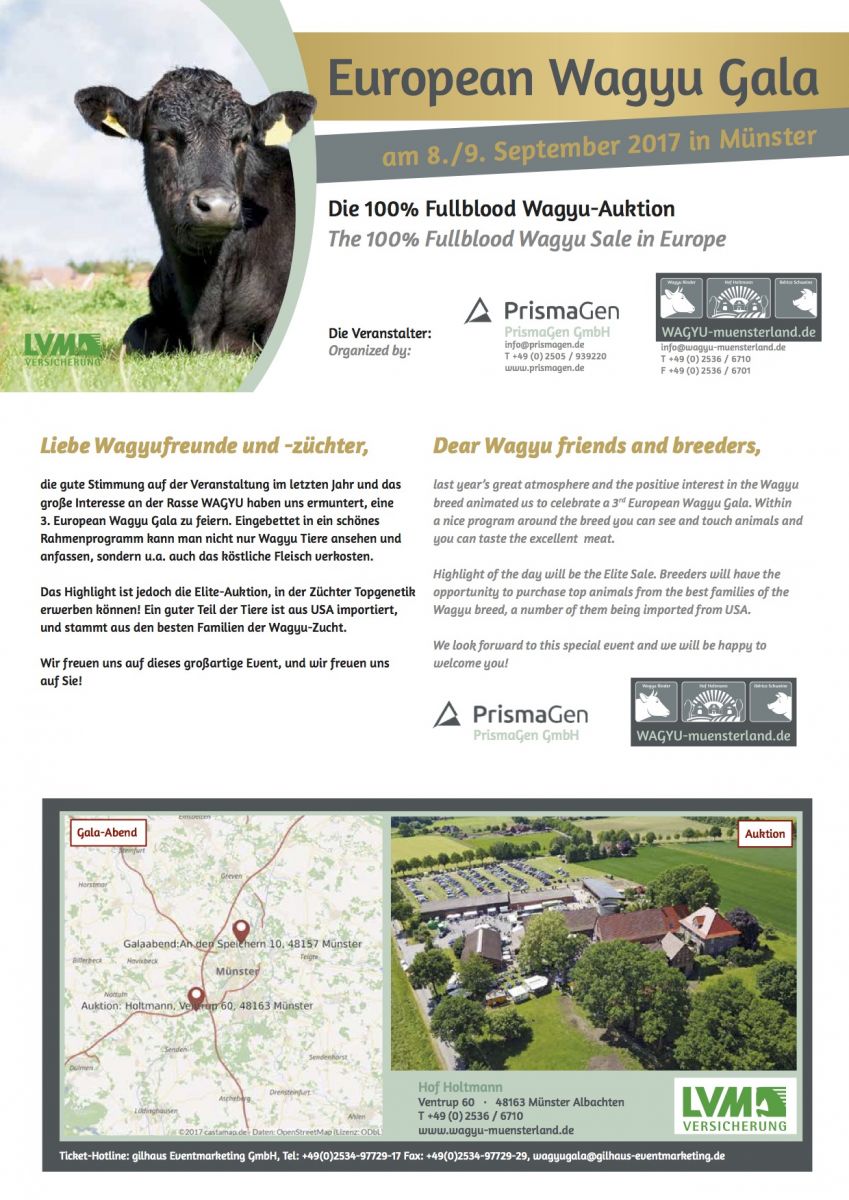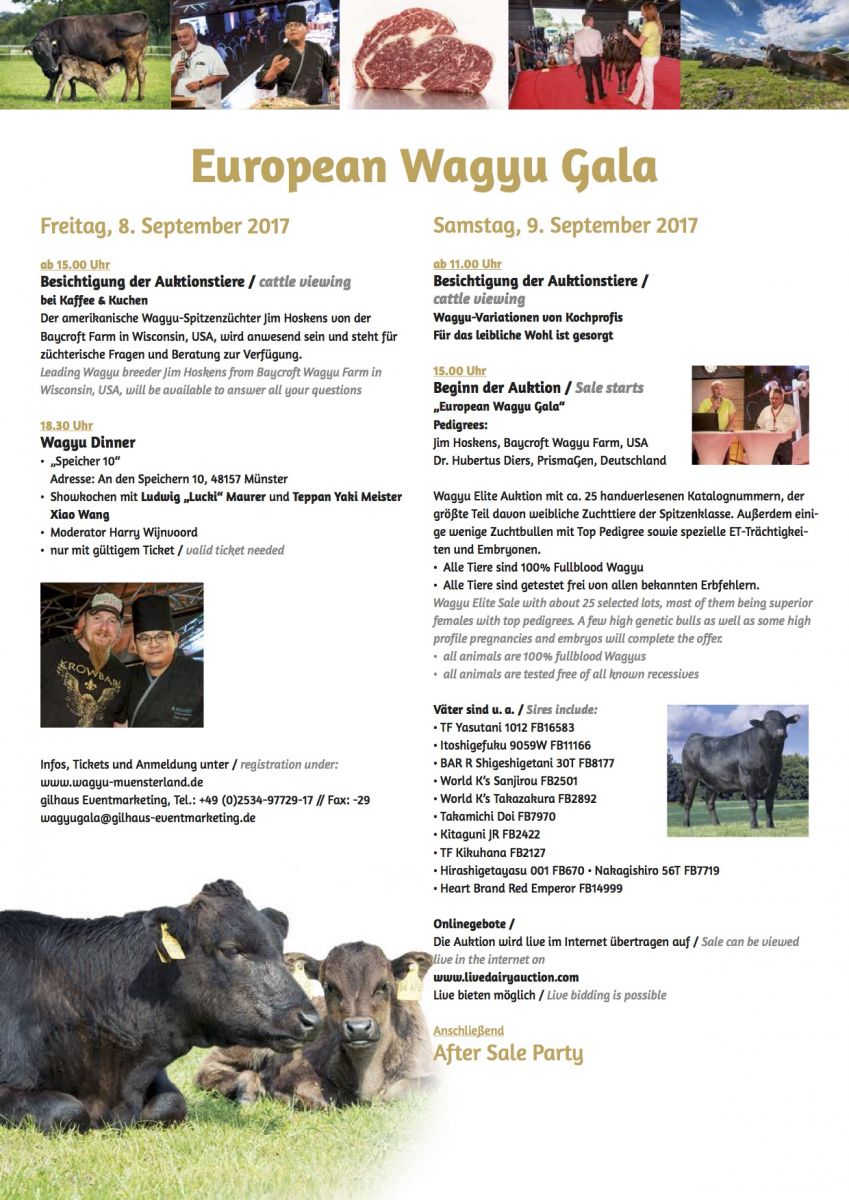 More information at: www.wagyu-muensterland.de or at www.prismagen.de