FINAL DAY - Online Embryo Sale - BID NOW!
Today, September 7th, is the final day of the Eurogenes Online Embryo Sale which will finish tonight 21.00 / 09.00 PM Dutch Time. Some really exciting embryos are selling including: FEMALE Unix embryo's straight out of the Darling's! Great possibilities for the R&W breed with FEMALE Huey embryo's from the #1 RED CARRIER cow in the World: MS DG Delta Bridgett VG-85-USA 2yr. and many more embryo's with great show potential and high genomics.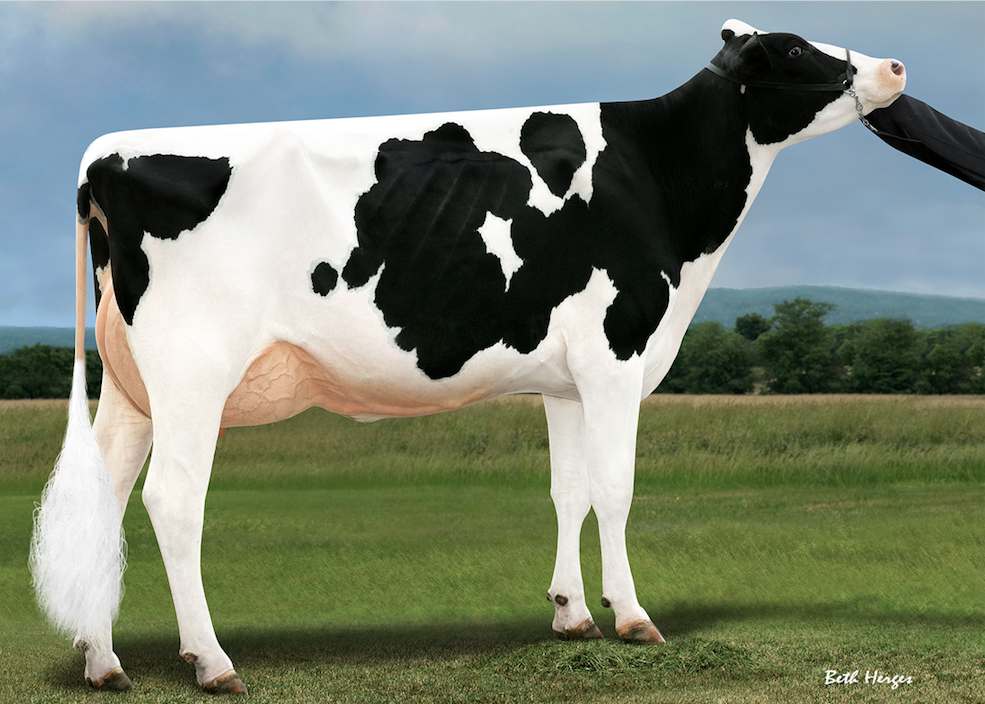 FEMALE T-Spruce Frazzled HUEY x Ms DG Delta Bridgett *RC VG-85-USA 2yr. (CLICK HERE)
EXCLUSIVE FEMALE HUEY embryos: GTPI +2888 / NM 1002
From the #1 GTPI RED CARRIER cow in the USA: Bridgett RC!
HUGE potential for chart topping RED CARRIER offspring
Bridgett *RC her Pinnacle dtr is the #6 GTPI RC heifer in the USA
Bridgett *RC is full sister to Blake (5 progeny > 2800 GTPI) and sold for > $ 100.000
Going back on the All-American cow: Rainyridge Talent Barbara EX-95-USA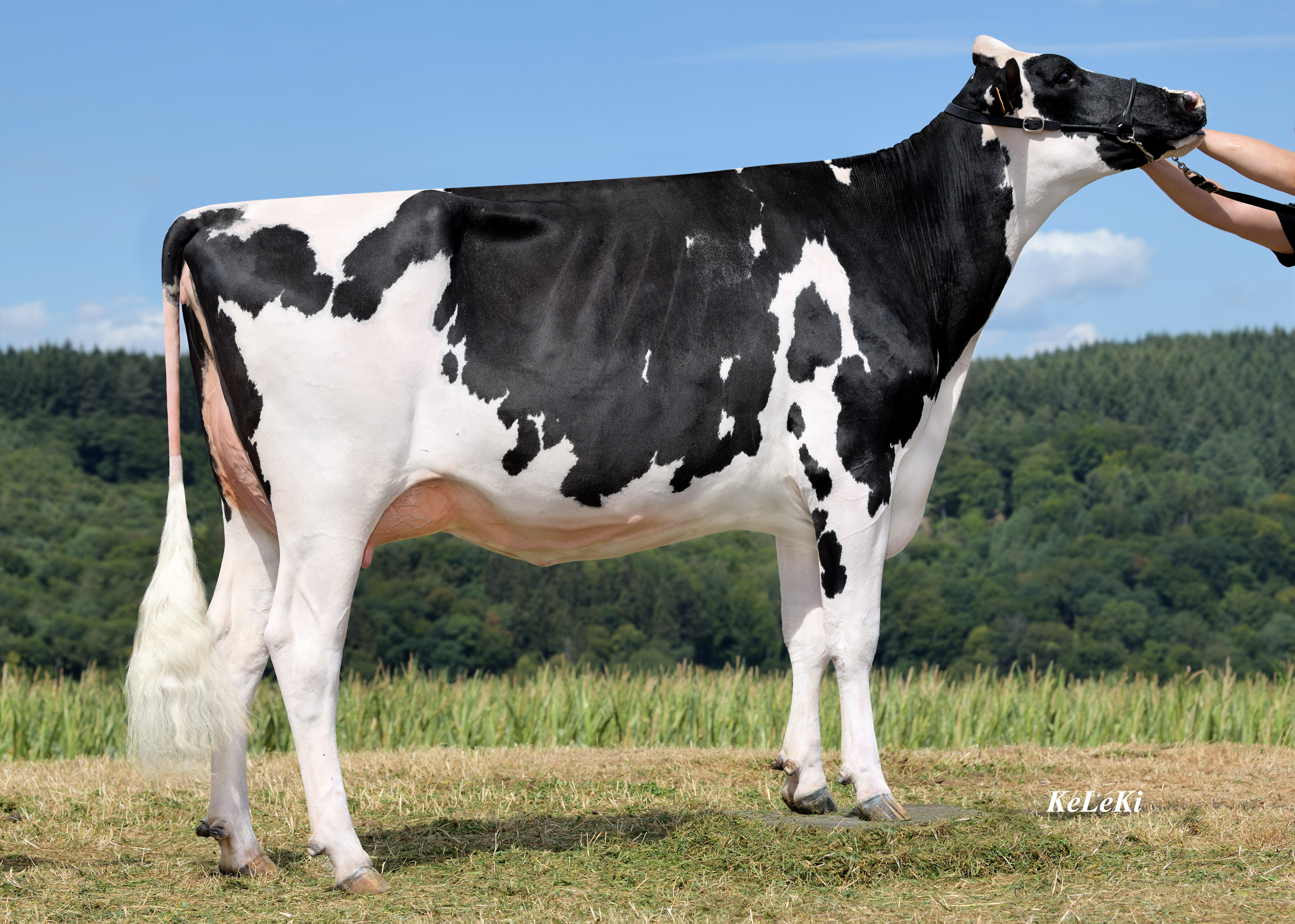 FEMALE Col DG CRUSHTIME x Bel Doorman Zita (CLICK HERE)
FEMALE embryos out of the reigning Swiss Expo Jr. Champion 2017!
Sired by the huge TYPE Crush-son: Col DG CRUSHTIME- PTAT +4.01!!
Dam is an EX-94 sister to the World Champion Toc-Farm Allen Amyly EX-95!!
Amy is the dam of the Champion maker GOLDSUN
UPDATE: Zita scored VG-87-DE VG-87-MS 2yr. (88 = MAX in Germany)

FEMALE Croteau Lesperron UNIX x JK Eder DG Doorman Dance VG-87-NL 2yr. (CLICK HERE)
FEMALE embryos from the DARLING cow family!
FEMALE Unix x JK Eder DG Doorman Dance VG-87-NL 2yr. x the full sister to DH GOLD CHIP DARLING EX-94-CH
Darling was SUPREME Champion Swiss Expo '17 & GRAND CHAMPION Expo Bulle '18!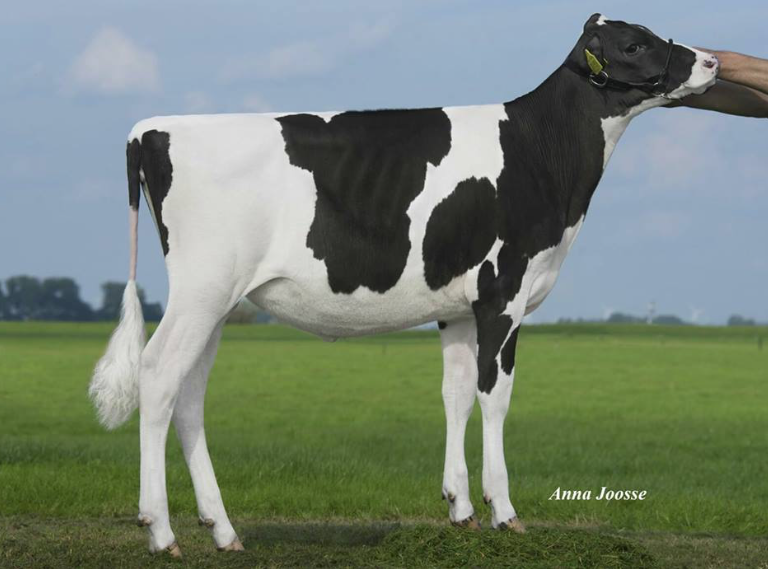 Bomaz SKYWALKER x Holec Jolakimo P (CLICK HERE)
Great POLLED Modesty dtr with +2705 GTPI / NM $ 849!
Huge opportunity to make high GTPI and NM offspring!
Offspring of Lavender Ruby Redrose EX-96-USA
- One and only Red Holstein to ever be the Supreme Champion at the World Dairy Expo!!
One of the few opportunities to get into the REDROSE family!!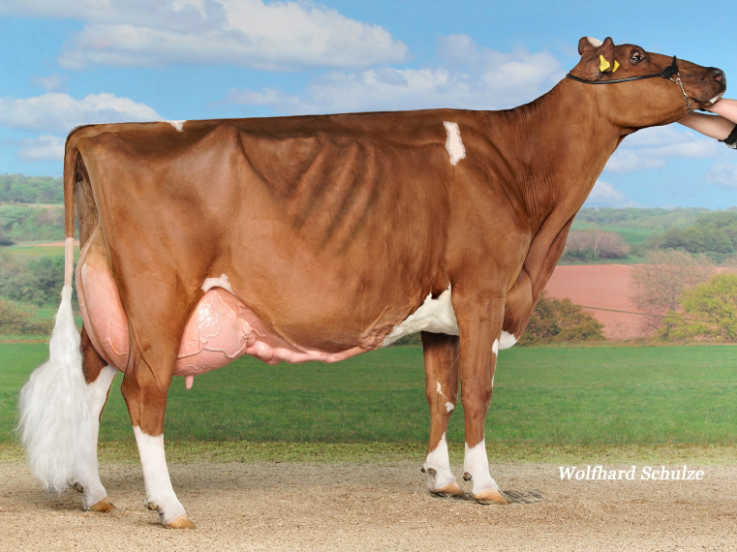 FEMALE Col DG CRUSHTIME x La Waebera Dreamdate Oceane VG-85-FR 2yr. (CLICK HERE)
FEMALE embryos from the TYPE SENSATION of this moment Col DG CRUSHTIME +4.01 PTAT!
Out of a direct dtr of La Waebera Glacier Oceanie EX-94-CH
Her maternal sister sells at the GERMAN MASTERS SALE '18!!!
Oceanie: >100.000 kgM lifetime production
Oceanie won multiple titles: 1st place Swiss Expo '16, 3rd European Show Cremona '10, H.M & Res. Best Udder Swiss Expo '12, Grand Champion Swiss Red Night '13, 1st place Expo Bulle '14, Grand Champion Jr Expo Bulle '13 & more!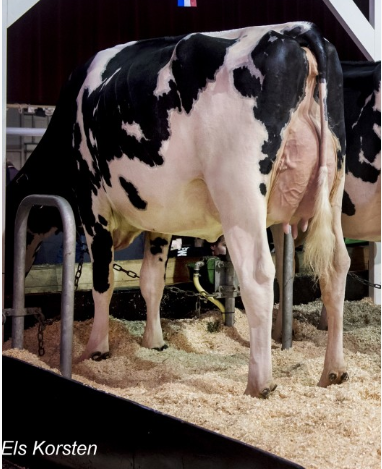 Waltnutlawn SIDEKICK x JK DG Esmeralda VG-89-NL (MAX) (CLICK HERE)
Walnutlawn SIDEKICK embryos out of one of the greatest Doorman daughters!
SIDEKICK is out of the same family as the recently passed away bull SOLOMON!
Esmeralda has the MAX score and very successful show cow:
> Res. Champion 2yr. Old National HHH Show '16
> 1st Intermediate Cow National NRM Show '17
> Champion Mariënwaerdt '16 & Res. Champion '17
> Res. Champion Hoornaar '16
A daughter of the French National Champion Carf Emeraude EX-91-FR!!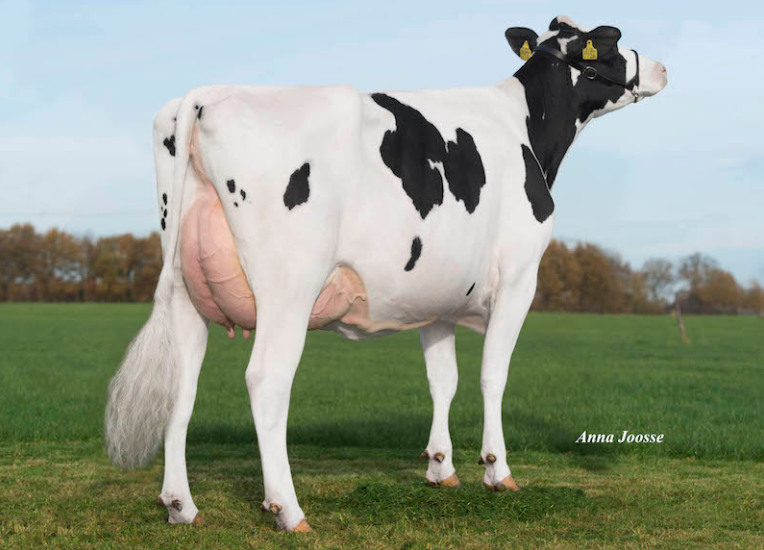 Wilder HOTSPOT P x DG Candide VG-85-NL VG-88-MS (CLICK HERE)
Early HOTSPOT P embryos from the dam of DG CHARLEY - DG Candide!!
Hotspot is high in several indexes +163 RZG / +340 NVI
Same cow family as Charley, Chevrolet, Fanatic, Commander and more!
Also embryo's from her Supersire offspring are selling! (Click here)

For the complete catalog ---> click here