Godewind impressed at the Swiss Red Night
Last weekend the Swiss Red Night took place in Bern, Switzerland. Again a Godewind daughter impressed, her name: SHo Godewind Frisca. This Godewind daughter became Udder Champion and Res. Black Beauty of the show. At the moment she is the only milking daughter of Godewind in Switzerland and has already many influence! She is bred by Schwarze Holsteins from Germany and currently owned by Bürkli Holsteins. Godewind *RC is bred by Diamond Genetics and de Oosterhof Holsteins and available through VOST.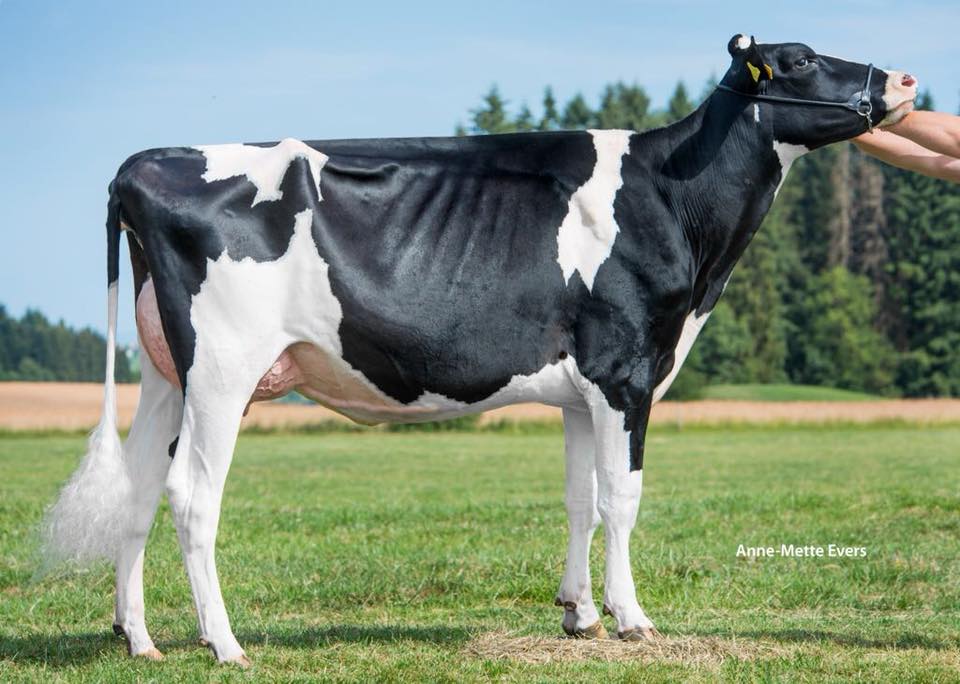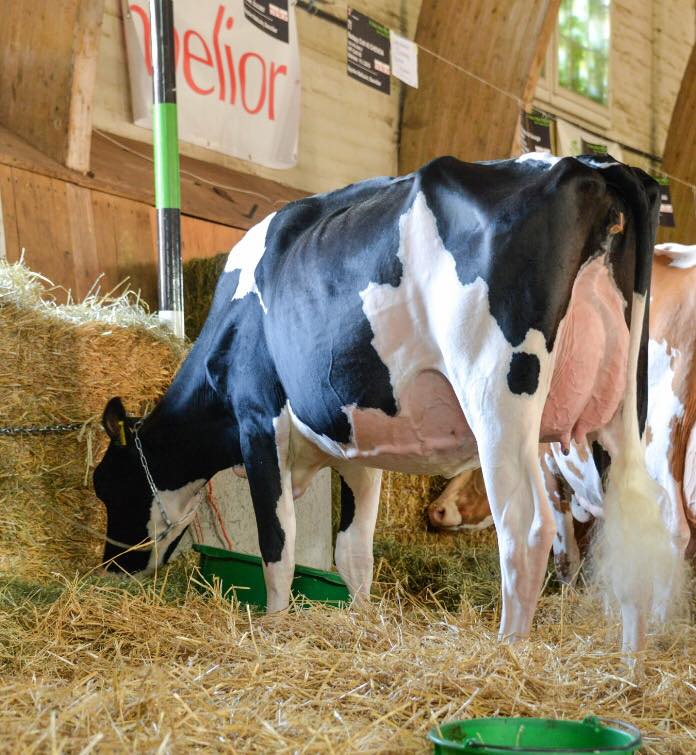 SHo Godewind Frisca (s. Godewind x Atwood ) GP-83-CH VG-86-MS 2yr.
Udder Champion *RC cows Swiss Red Night '18
Reserve Black Beauty Swiss Red Night '18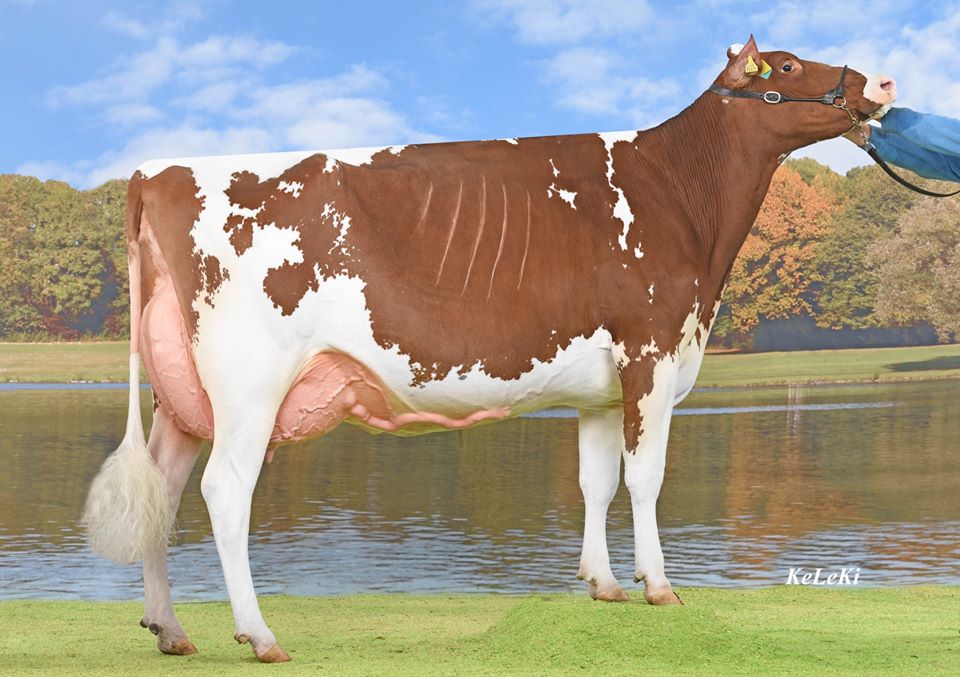 RS Andressa (s. Armani x Ralstorm) VG-88-CH VG-89-MS
Grand Champion & Res. Udder Champion Swiss Red Night '18
Bred by Rinderzucht Strudthoff (Germany)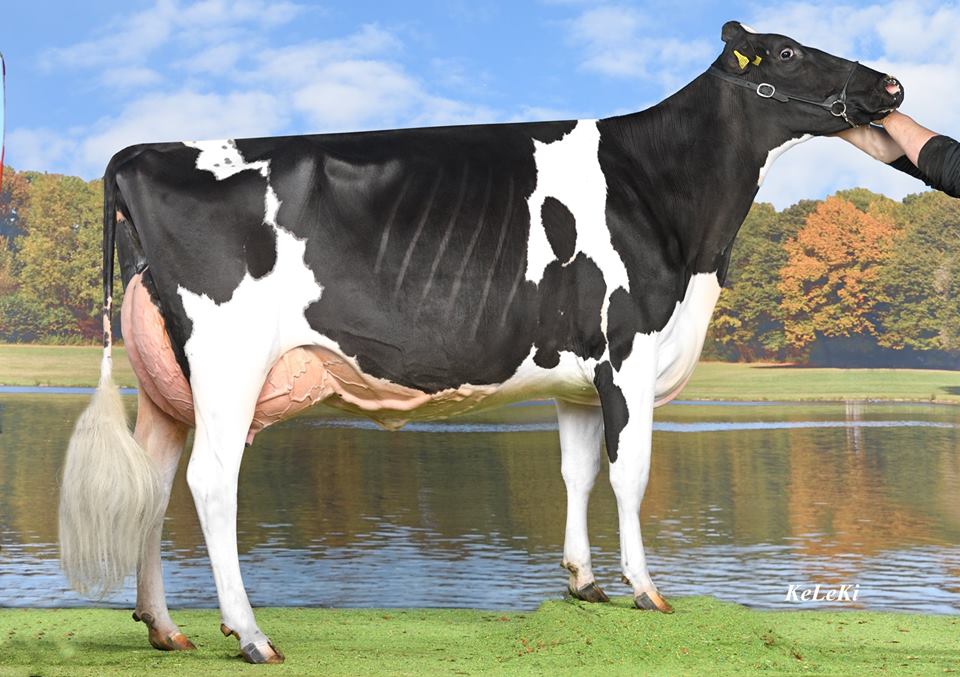 Diva EX-92-CH EX-93-MS (s. Dempsey x Joah)
Black Beauty Swiss Red Night '18
Res. Udder Champion *RC cows Swiss Red Night '18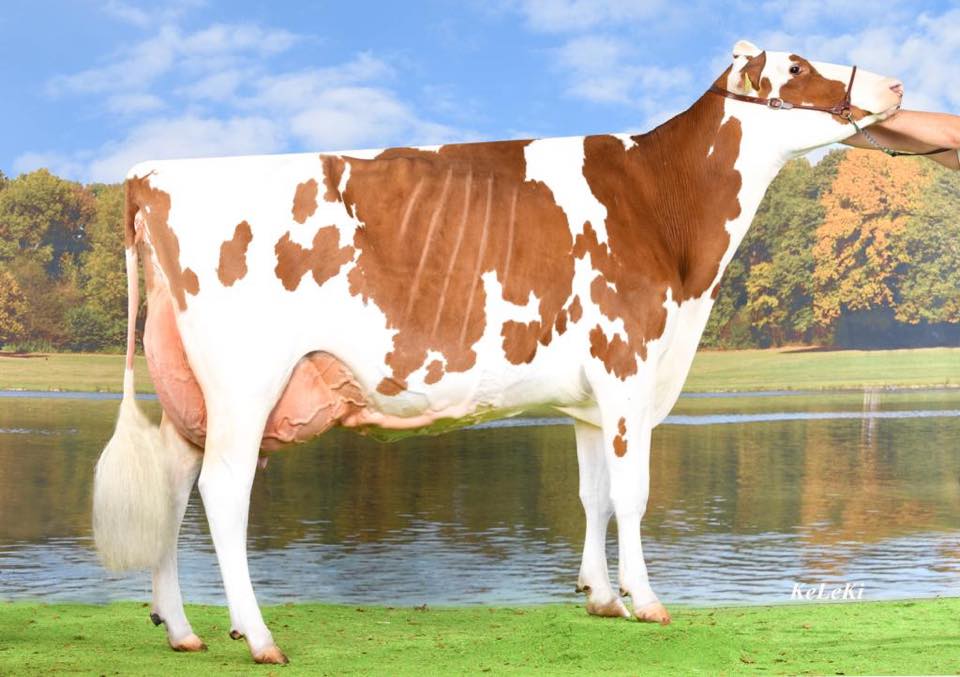 Flu-Farm Lst Macy in Love VG-87-CH (s. Atshott *RC x Minapolis EX-91-CH)
Res. Grand Champion Swiss Red Night '18
HM. Udder Champion Swiss Red Night '18
Grand Champion Swiss Red Night '17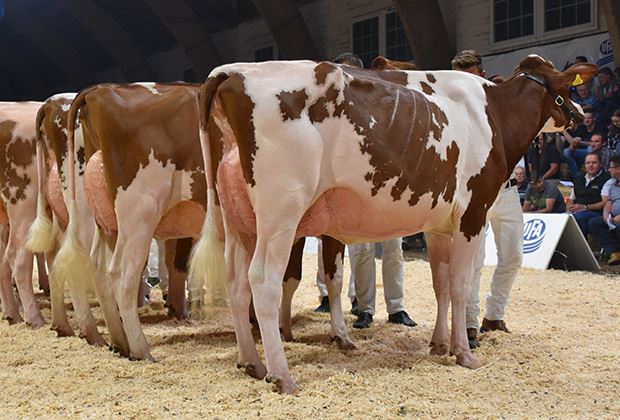 Mattenhof Addicition Sublime VG-87-CH VG-88-MS (s. Addiction x Director Sabrina EX-93-CH)
HM. Grand Champion Swiss Red Night '18

For the complete results of the Swiss Red Night click here

SHo Godewind Frisca winning the Udder Championships:



Grand Champion Red Holsteins line up: