Herd average at SCL Dijs now VG-85,6
Great new classifications at SCL Dijs in France, the 25 2yr. olds averaging > VG-85 and the complete herd scores VG-85,6 average! One of the highlights was the fantastic fresh Numero Uno daughter Roccafarm DG Breyuno. Her mother is the transmitting giant Ven Dairy Mac Breesh, a cow with numerous sons in AI, high classifying daughters in different countries and dam to show winners, she is going back to the Barbie cow family!
HERD AVERAGE SCL DIJS
Complete herd average: VG-85,6
Average of the 25 2yr. olds: VG-85,3



Ven Dairy Mac Breesh VG-87-BE VG-89-MS
Dam to Roccafarm DG Breyuno VG-87-FR VG-88-MS 2yr.
Link to the pedigree of her Alta 5G daughter: CLICK HERE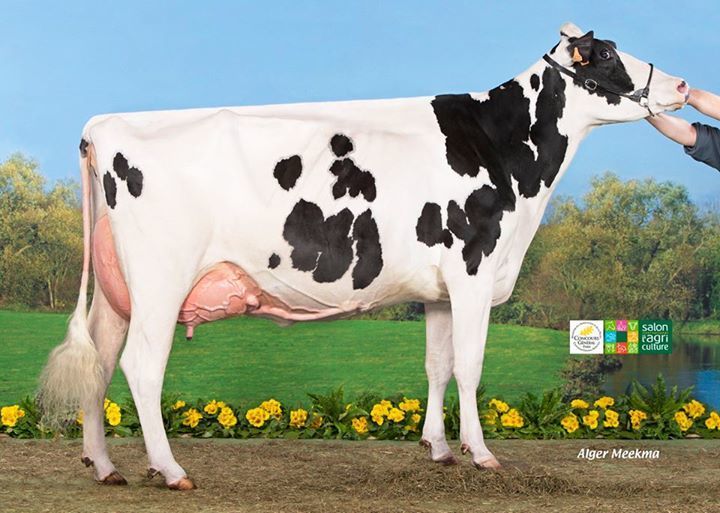 Dijs R Spicy VG-88-FR 2yr. (PEDIGREE)
The Mitey P daughter Spicy comes from the Willemshoeve Rita cow family. As a 2 year old she sold to the great show herd of Ferme Morel in France, she was Res. Intermediate Champion at teh Challenge France 2014 and was 1st 3yr. old at the SIA Paris 2015. Spicy her Bookem daughter was classified with VG-87 2yr. on the latest classification day at SCL DIJS.