HH Jedi Chassy: extreme production power from the Larcrest's..
The Larcrest family is known for his health traits and it's type no wonder with bulls like Outside, Juror and Inspiration in the back. If we combine these rock solid genetics with the most elite genetics from it's generation such as Honecrest Elegant, Badger-Bluff Freddie, Morningview Kingboy and SSI Montross Jedi you bring in production power and type on such a strong base. No wonder you are getting cows such as HH Jedi Chessy who makes a first 305 day lactation of 13.702 with 3,78% fat tand 3,40% protein!! Resulting in 982 kg combined fatt and protein.
HH Jedi Chassy is a very nice looking young cow and is expedted to go VG in her first lactation. She is the dam of the top bull DG Dock Catchy 2817 GTPI / 669NM$. She has now embryos available by Sandy-Valley Moon 2914 GTPI at EUR200,--/embryo. Your change to bring in 6 generation of modern breeding at the lowest cost possible! HH Jedi Chassy if you love the look of good cows but believe they should also milk!

Lot 18. MOON (GTPI +2914) x HH Jedi Chassy
Click here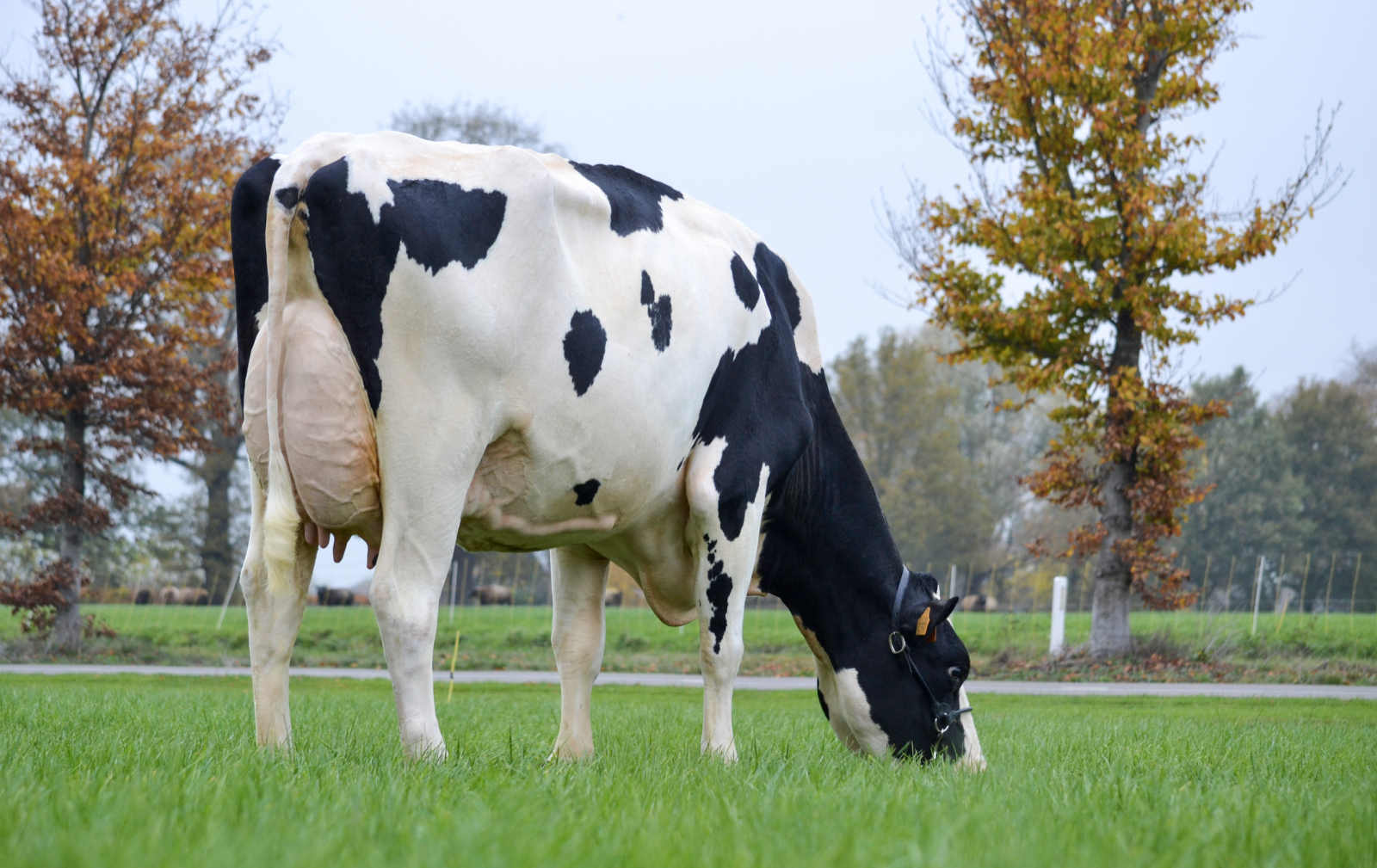 HH Jedi Chassy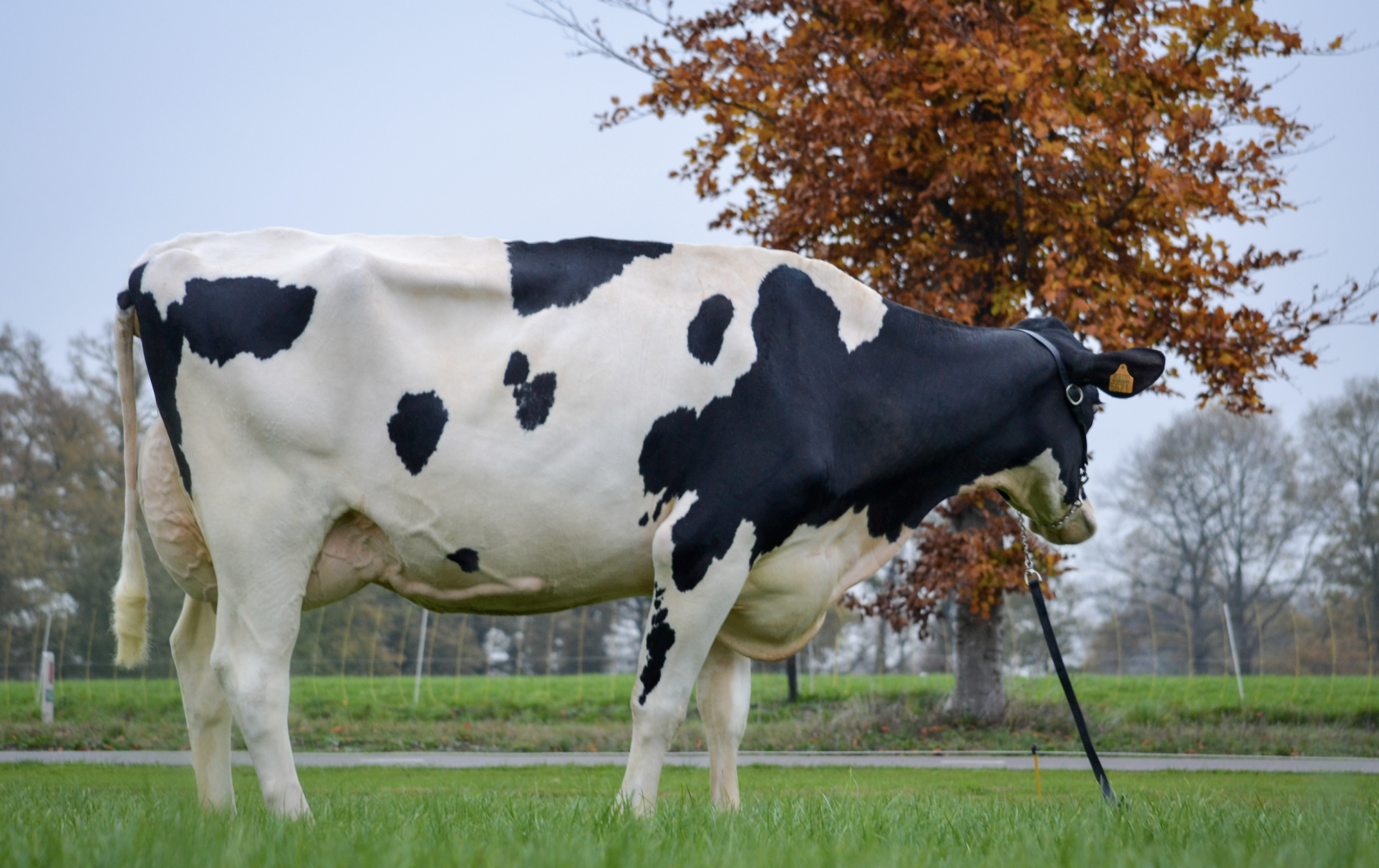 HH Jedi Chassy