Huge Eurogenes Online Embryo Sale has started!!
The Online Embryo Sale has started today and will end next week Friday, June 15th at 21.00 Dutch time. And it is huge, not only quantitiy but most importantly the quality! Over 30 lot numbers will be sold and there is something for everybody. Female embryos, conventional embryos, show type embryos for as well black as R&W show cows, huge PTAT embryos, polled genomic giants, daughter proven out of proven pedigrees, Montbeliardes and many more! Scroll down for a couple of examples and the complete catalogue.
ONLINE EMBRYO SALE
Closingdate: Friday, 15. June 2018 (21:00 PM - Dutch Time)
Click here for the online catalogue
A few examples of the embryos selling: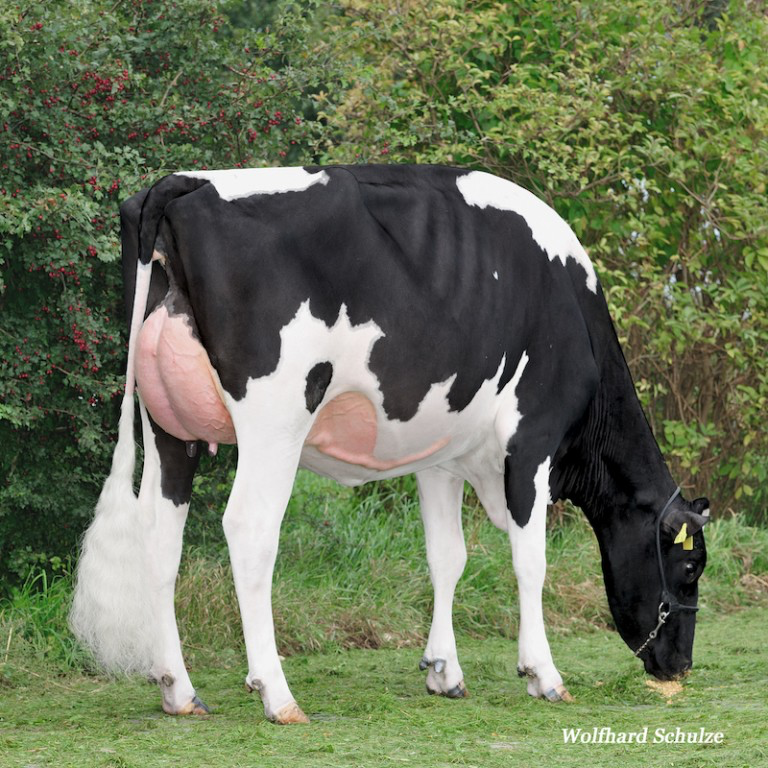 Stone-Front ARTIST x CCC Byway Summermodel. (Click here)
#4 Stone-Front ARTIST (+4.16 PTAT) x CCC Byway Summermodel (+3.43 PTAT)
The best pedigrees you can find around the world are combined in these embryos!!
Grand daughter of Walnutlawn McCutchen Summer EX-93-USA
Same family as SOCHI and type sensation SOLOMON!!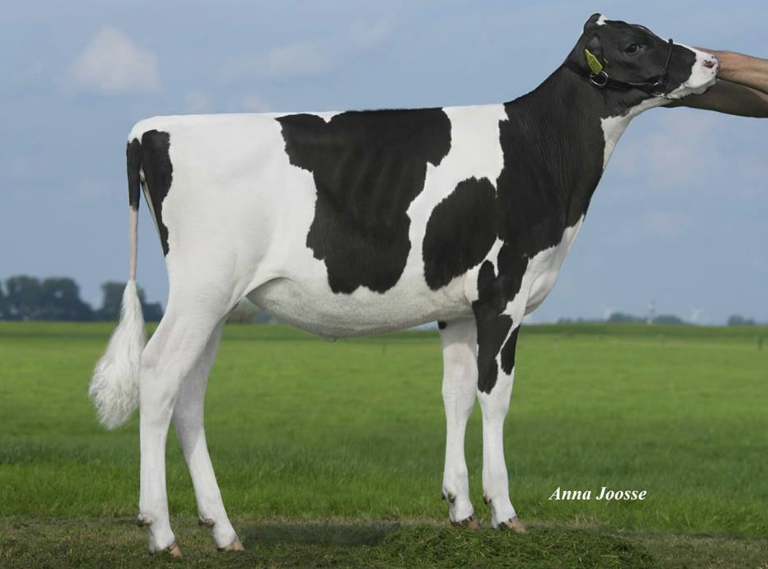 SKYWALKER x Holec Jolakimo P (Click here)
Great POLLED Modesty dtr with +2732 GTPI / NM $ 886!
Huge opportunity to make high GTPI and NM offspring!
Believed to be number 10 GTPI polled heifer at flush age in the world!
Offspring of Lavender Ruby Redrose EX-96-USA
- One and only Red Holstein to ever be the Supreme Champion at the World Dairy Expo!!
FEMALE JORDY-RED x RZH Brescia P Red VG-88-NL 5yr. (Click here)
JORDY-RED embryos of one of the greatest Red & Polled cows in the World
Brescia: - 1st RED Jr. Heifer Summer Show Beilen '13
- & 2nd Jr. Heifer National HHH Show '13
Her O'Kalif dtr was Res. Champion Jr. Expo Bulle Switzerland 2017
FEMALE JOSUPER x HH Delta Char P VG-86-NL 2yr. (Click here)
FEMALE EMBRYOS by the #1 dtr proven sire in history: JOSUPER!! GTPI +2806
HH Delta Char P is a POLLED Delta grand dtr of CHASSITY EX-92-USA
Sire DELTA is NOT Available in Europe and is the #2 dtr proven GTPI bull! (GTPI +2802)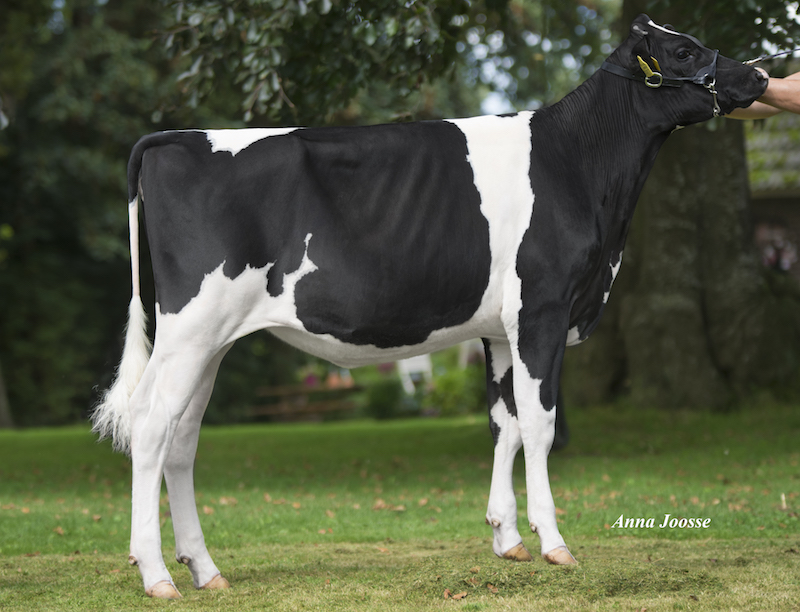 Lesperron SANTORIUS RC x NRP Alisha RC VG-85-NL 2yr. VG-86-MS. (Click here)
#3 Lesperron SANTORIUS *RC +2724 GTPI x NRP Alisha *RC NC +2478 GTPI embryos!
High PA-GTPI for the R&W breed!!
Dam is the maternal sister to the former #1 & #2 GTPI R&W Heifers in Europe!
Tracing back to the great Kamps-Hollow Durham Altitude EX-95-USA
FEMALE Swissbec POWER x La Waebera Dreamdate Oceane VG-85-FR 2yr. (Click here)
FEMALE embryos from a direct dtr of La Waebera Glacier Oceanie EX-94-CH
Oceanie won multiple titles in Europe: 1st place Swiss Expo '16, 3rd European Show Cremona '10, H.M & Res. Best Udder Swiss Expo '12, Grand Champion Swiss Red Night '13, 1st place Expo Bulle '14, Grand Champion Jr Expo Bulle '13 & more!
Oceane produced over 3.7% PROTEIN in her first lactation

Stantons High OCTANE x JK Eder DG Esmeralda VG-89-NL VG-89-MS 3yr. (Click here)
Embryos from one of the BEST Doorman dtrs World Wide
Esmeralda is a very succesfull show cow:
> Res. Champion 2yr. Old National HHH Show '16
> 1st Intermediate Cow National NRM Show '17
> Champion Mariënwaerdt '16 & Res. Champion '17
> Res. Champion Hoornaar '16
Her dam Emeraude EX-91 won SHOWS & transmits FANTASTIC!!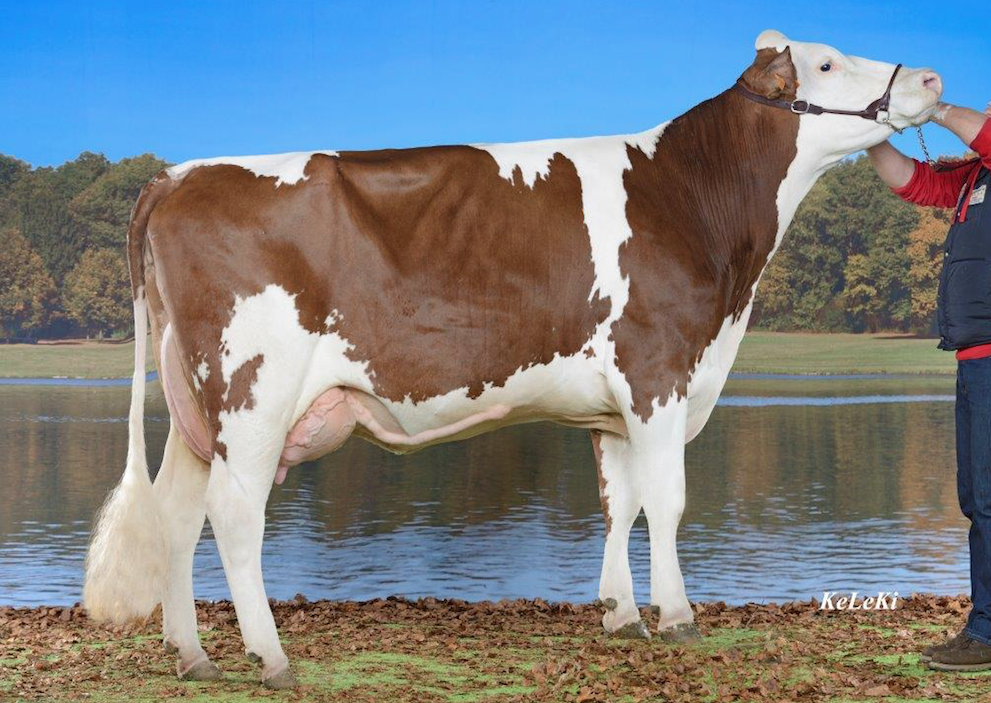 JORDREN x Lila. (Click here)
Great showy Montbeliarde embryos out of the Upette family
Family that won several shows!
Same family as Idao and Intermenzo @ Umotest
Grand dam was the Grand Champion at the Swiss Expo 2015!!
Click here for the online catalogue