Solito Red… the looks are still important.
The absolute cream of the Genomic cream was sold during the Vekis Spring in 2016. Several chart toppers were being offered, now house hold names such the grand dam of Koepeon Alta Top Red, DG HS Schreur Delta Sanne, Vekis DG Paige, the dam of Popeye and Powerbos, Flora Atwood Adeena and more. There was also a REALLY nice young heifer sired by Willsbro Atwork direct from BTS Avea, she maybe did not have the highest number, but she was NICE, really nice. Yes the looks were important here. Nici Nosbisch decided to take the gamble and bought her. Nici mated her to Salvatore *RC… what an interesting combination. Of course Salvatore *RC is already line bred to Snowman, Salvatore *RC being a Supershot in combination with Atwork doubling up on Supersire, then again on the maternal side of Atwork the KHW Super Aderyn doubling on the great Durham Altitude cow being also the grand dam of BTS Avea, who herself was already line bred to Altitude. Then again KHW Super Aderyn being a Superstition daughter double the Superstition influence with Rose Superclass the dam of Superstition. Yes it certainly worked out well line breeding to some of the best individuals the Holstein Breed has offered in the last decades Supersire, Durham Altitude (dam of the Legendary Apple as well), Supersire and Snowman. A famous breeder once said I rather line bred/ inbreed on the top animals then keep it outcross with less quality genetics, something that certainly worked here.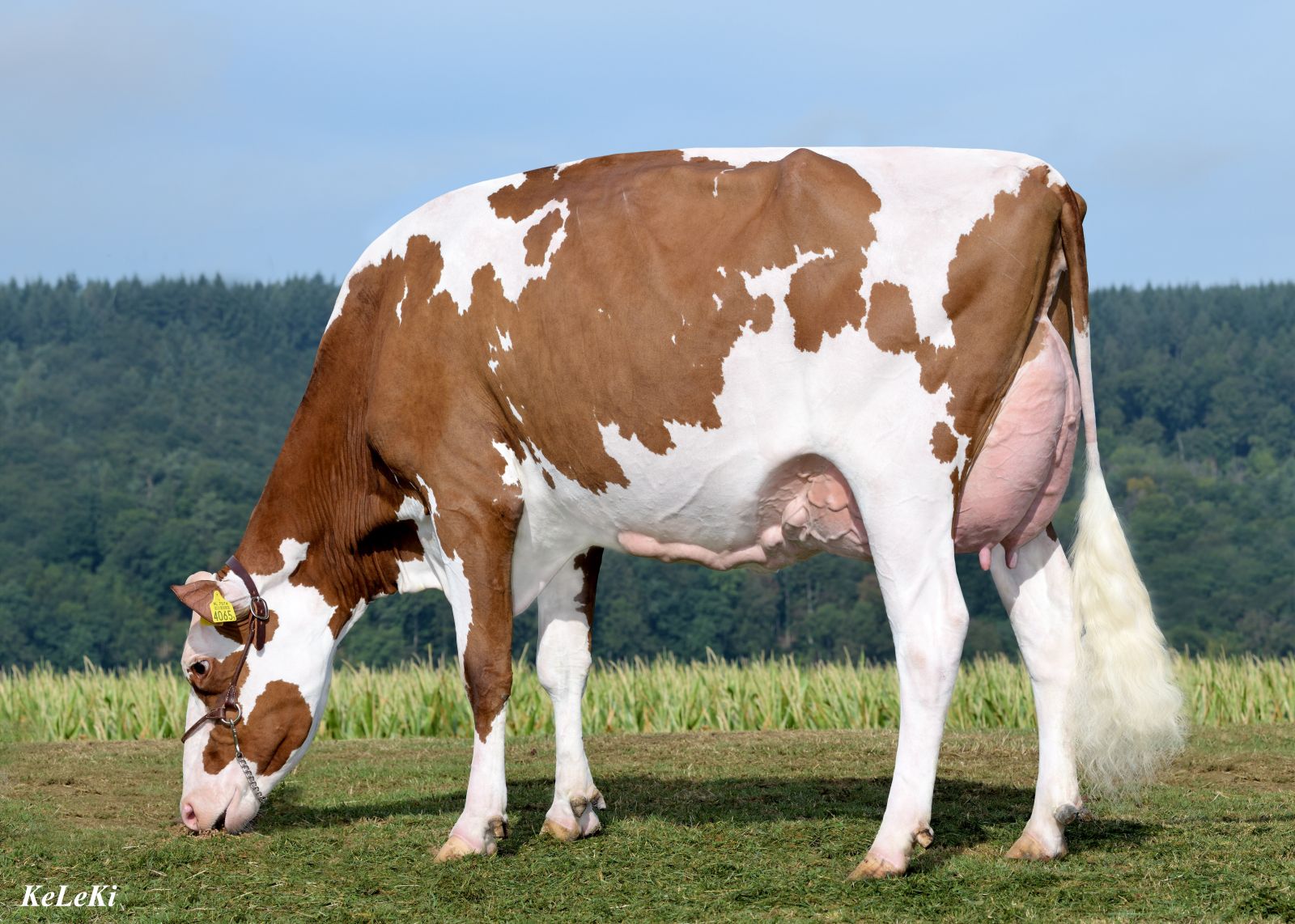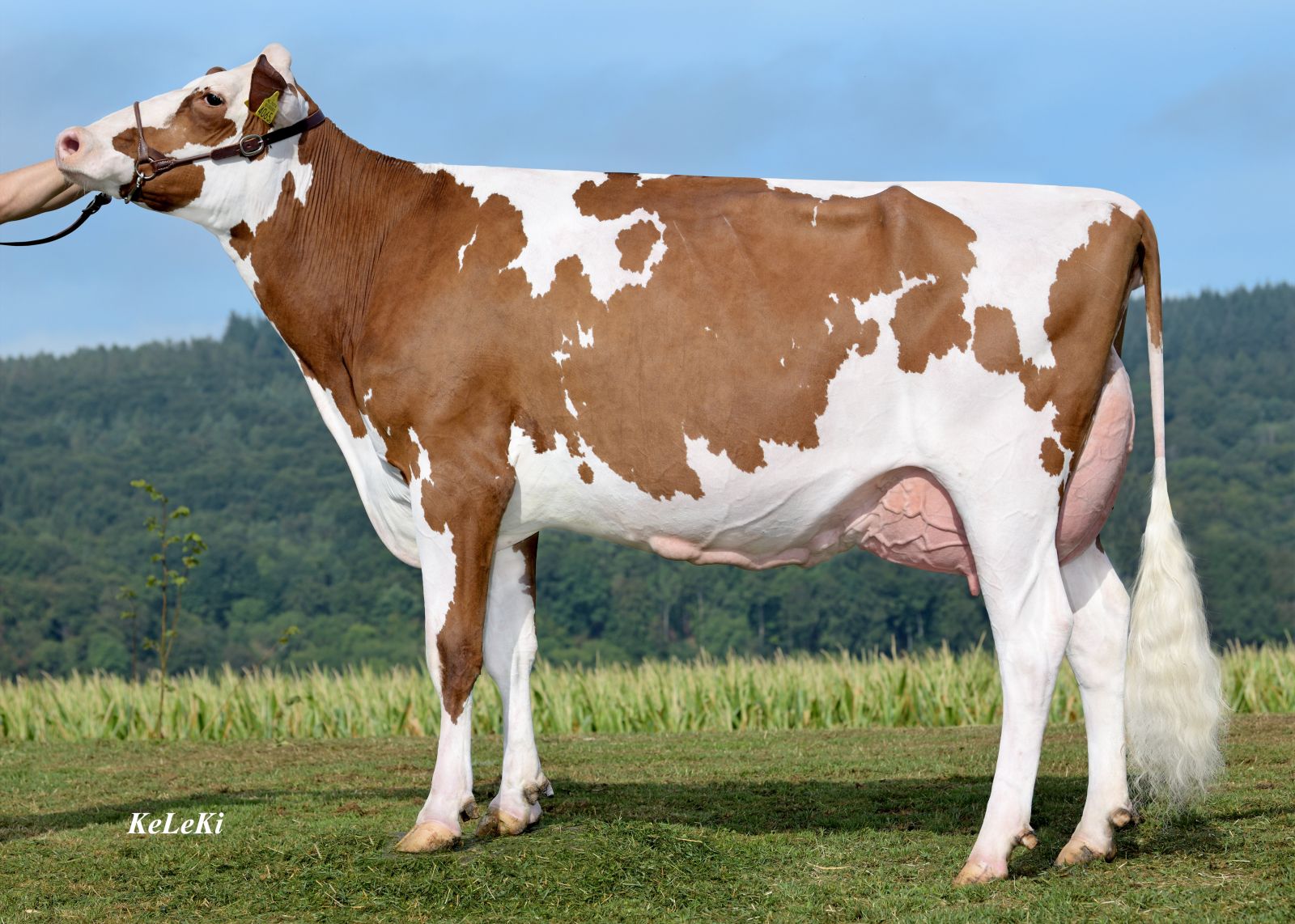 Dam to SOLITO-RED: R DG Alyssa Red VG-85-DE (PEDIGREE)
Atwork *RC x BTS-Avea Red VG-87-NL (s. Detox *RC) x KHW-I Aika Baxter VG-89-CAN
HL2 305d 10.009kgM 4.6% 456F 3.6% 358P
2/2La 305d 9.595kgm 4.6% 439F 3.6% 346P




Buy your own AVEA-RED embryos now in the Online Embryo Sale!!
Cooboona Zipit Mirand PP *RC (A2A2) x BTS-Avea Red VG-87-NL VG-89-MS >> CLICK HERE <<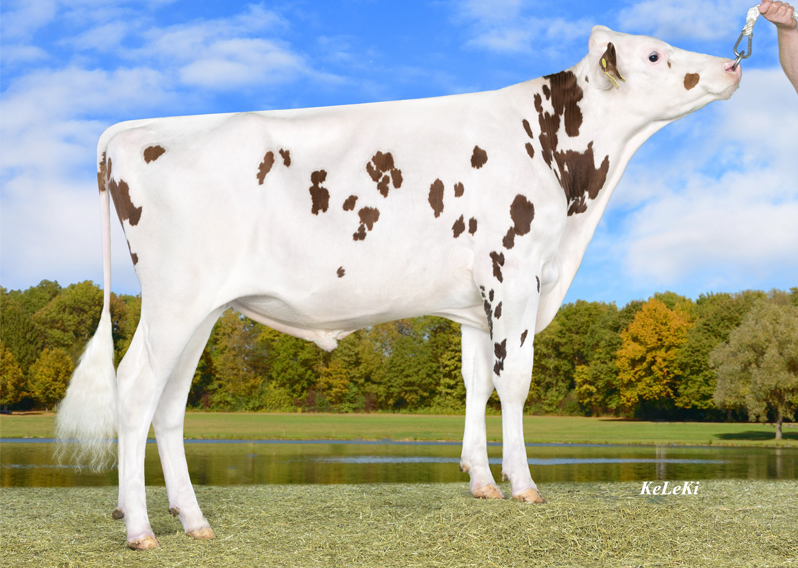 Alyssa her son SOLITO-RED @ Masterrind
+146 RZG / +146 RZE!! / +152 Udders!! / +974 Milk / +121 RZM

Video of Alyssa her dam BTS-Avea-Red: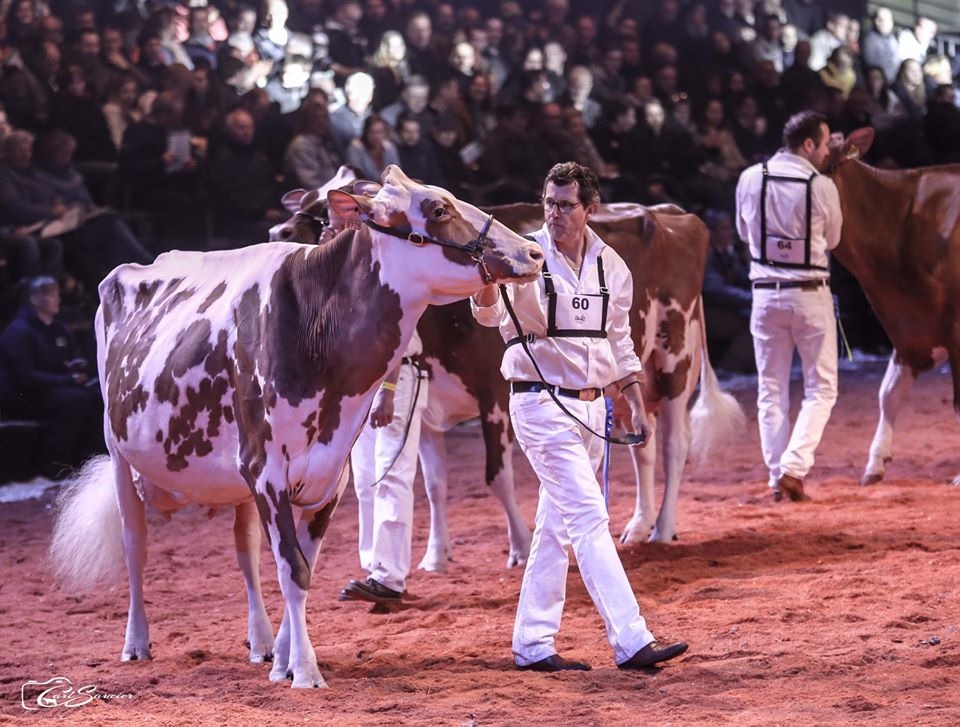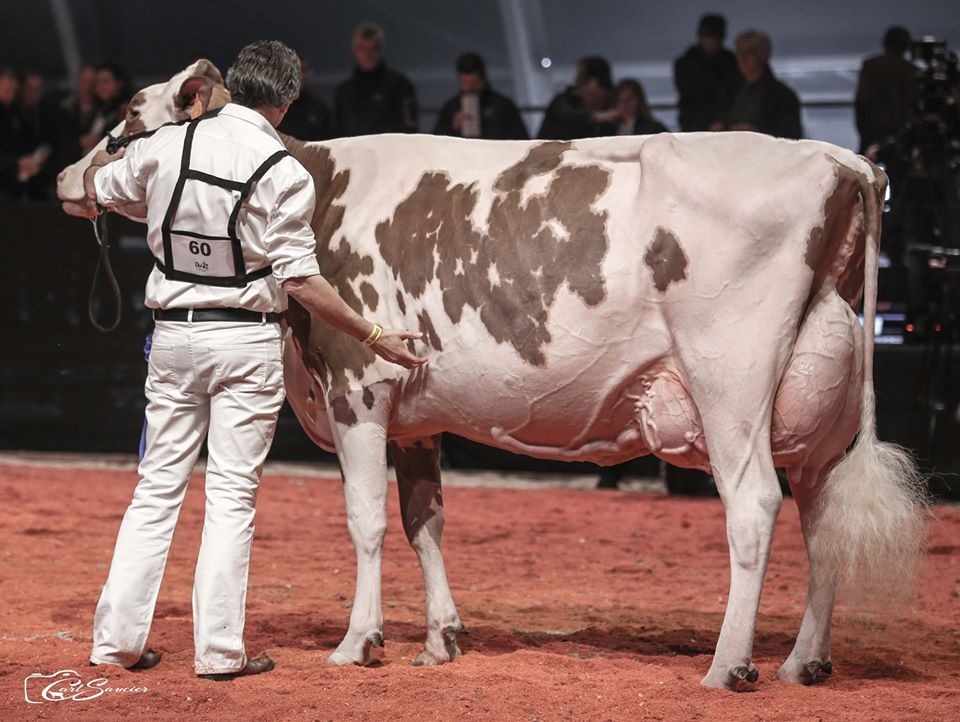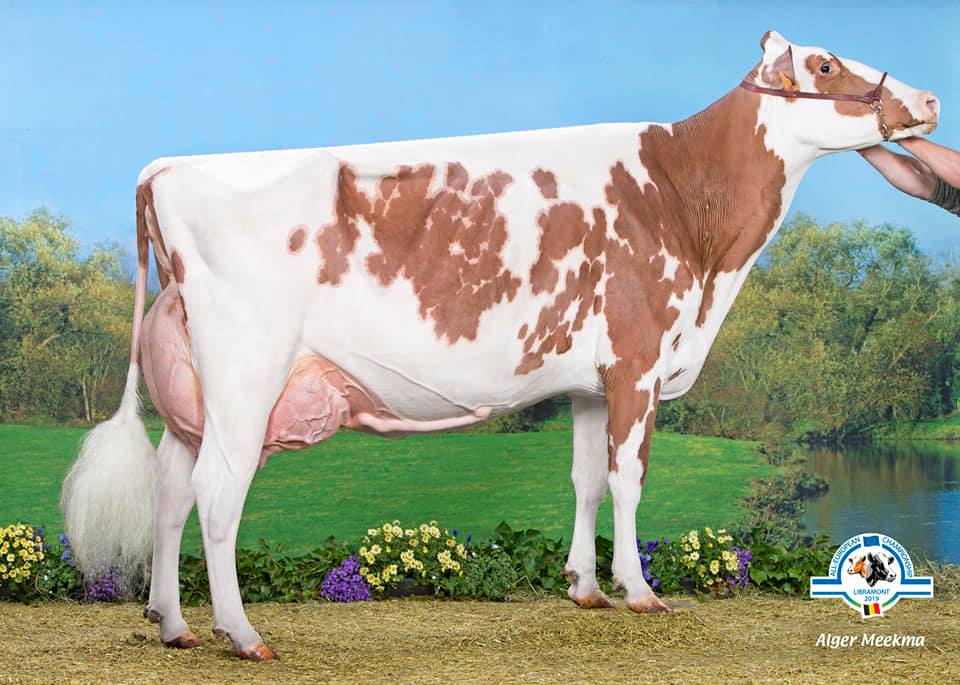 Full sister to dam: Gen-I-Beq Inaika-Red - 2nd place European Show Libramont 2019 behind PASTEQUE!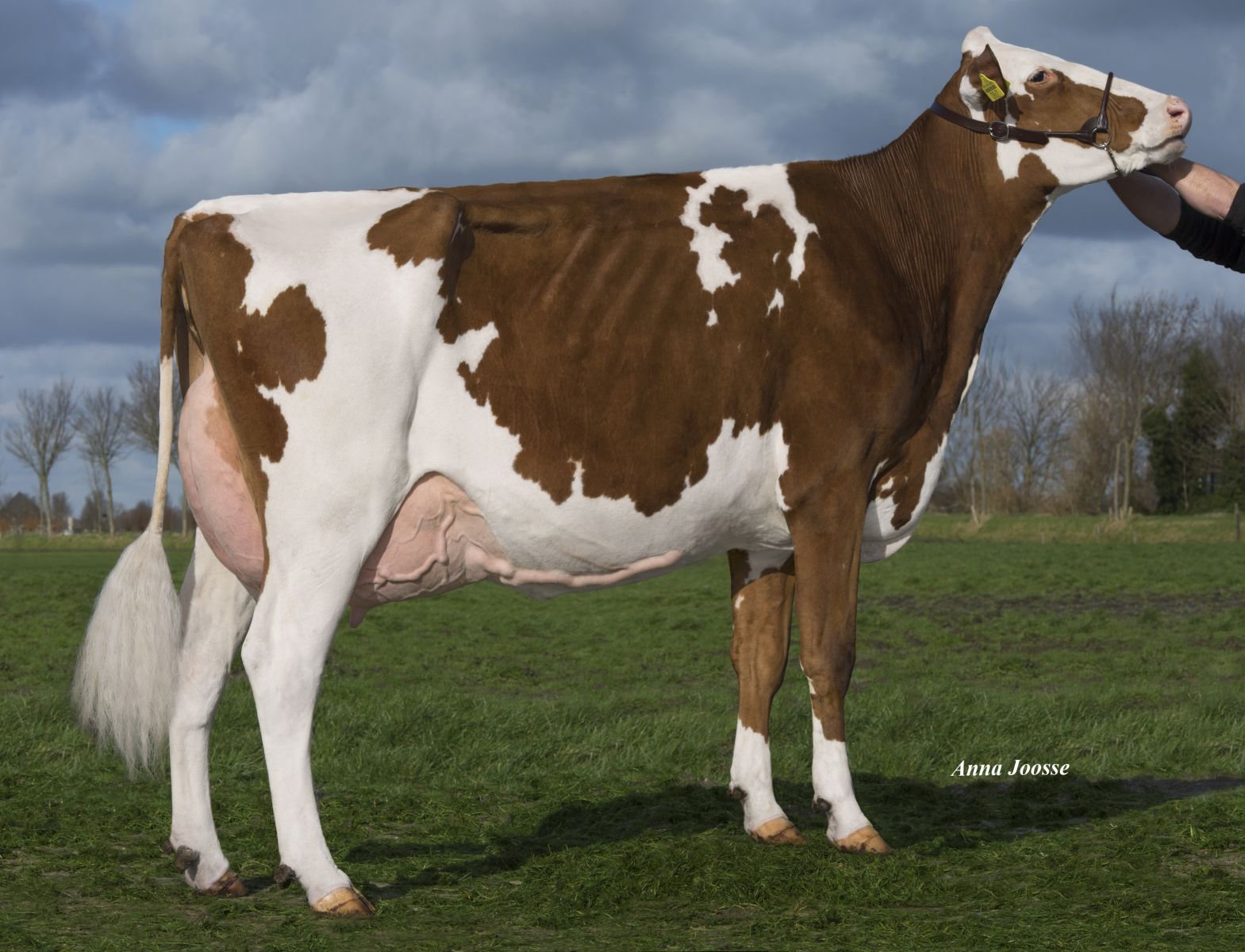 Dam: BTS-Avea Red VG-87-NL VG-89-MS 2yr.
Detox *RC x KHW-I Aika Baxter VG-89-CAN 5yr. x KHW Goldwyn Aiko *RC EX-91-USA DOM x Kamps-Hollow Altitude EX-95-USA DOM
1st & Res. 2-Yr. Old Champion Opmeer 2014 (Against B&W) and 1st Jr. Heifer Beilen 2013
The grand dam of a former #1 GTPI, gRZG and gNVI heifer in Europe!
Dam of the R&W bull Adam Red!
Her 3 sons were in the R&W PTAT Top 20: Alphaman, Aviator & Adam
Grand dam is maternal sister to Acme, Jotan, Advent & more
Avea is the maternal sister to AIKMAN *RC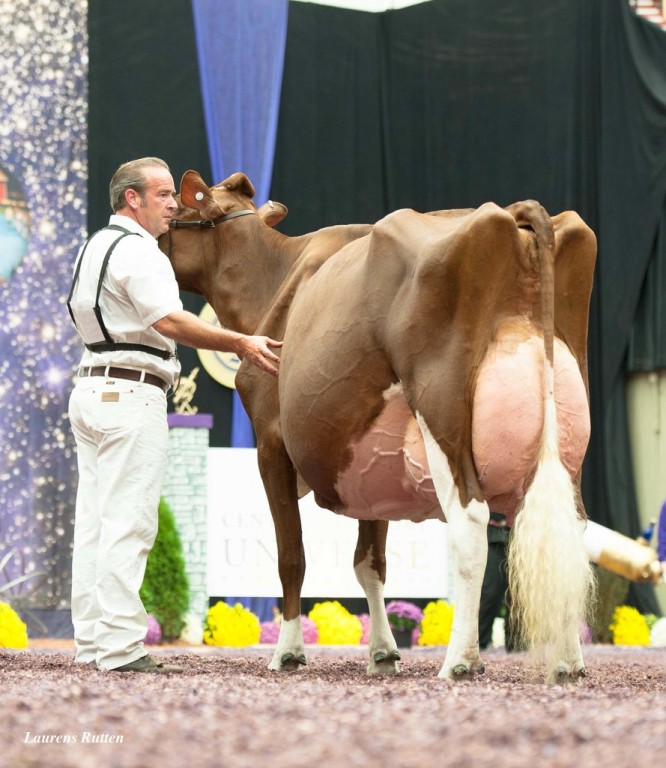 Sister to 3rd dam: KHW Regiment Apple-Red EX-96-USA 28* 4E DOM​