The legacy: Peak Goldwyn Rhapsody!
It's Peak Goldwyn Rhapsody EX-97-UK, the one that is a truly legend herself! Rhapsody won multiples shows in the UK, for example: 3x Grand Champion UK Dairy Expo & recently Honorable Mention Grand at the UK Dairy Day '18. At the Irish National show her Dusk daughter became Grand Champion: Milliedale Dusk Rhapsody EX-95-IE! This Dusk daugther of Rhapsody is making her victory list bigger with this year winning the Charleville Show and Irish National Show!! Already her legacy contiues with her exciting Commander daughter who was Intermediate Champion at the Great Yorkshire Show! 3 generations winning Rhapsody's in a row!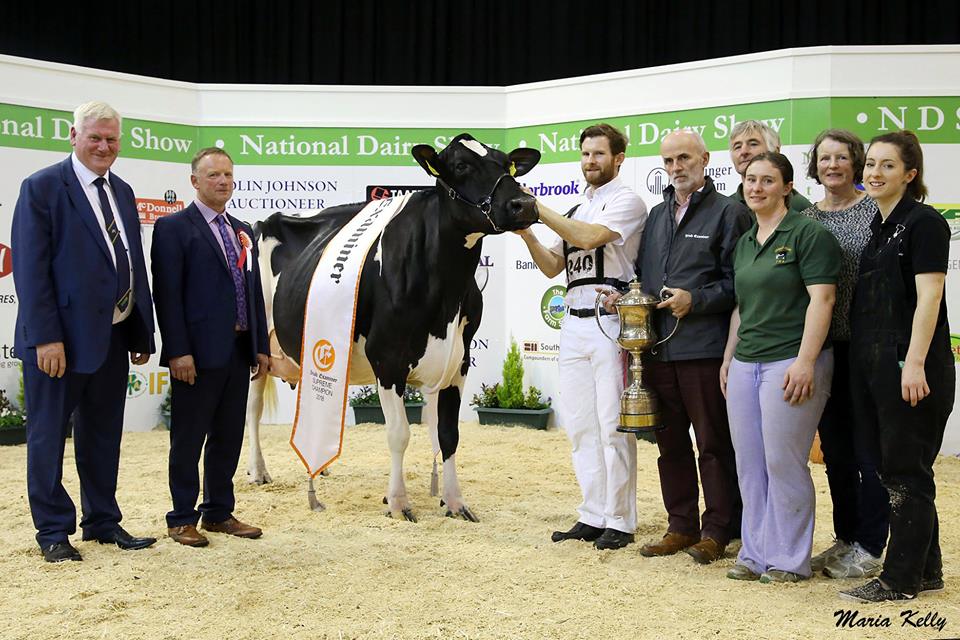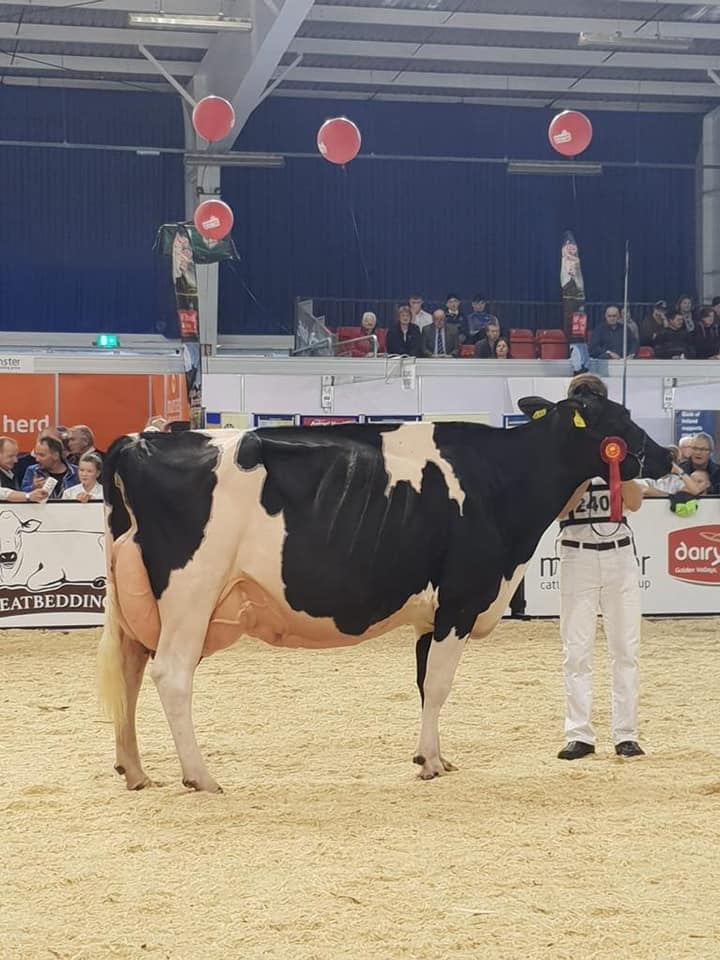 Rhapsody's her Dusk daughter: Milliedale Dusk Rhapsody EX-95-IE
- Grand Champion Irish Show 2018
- Grand Champion Charlesville Show 2018
- Res. Champion UK Dairy Expo 2016
- HM. Intermediate Champion UK Dairy Day 2014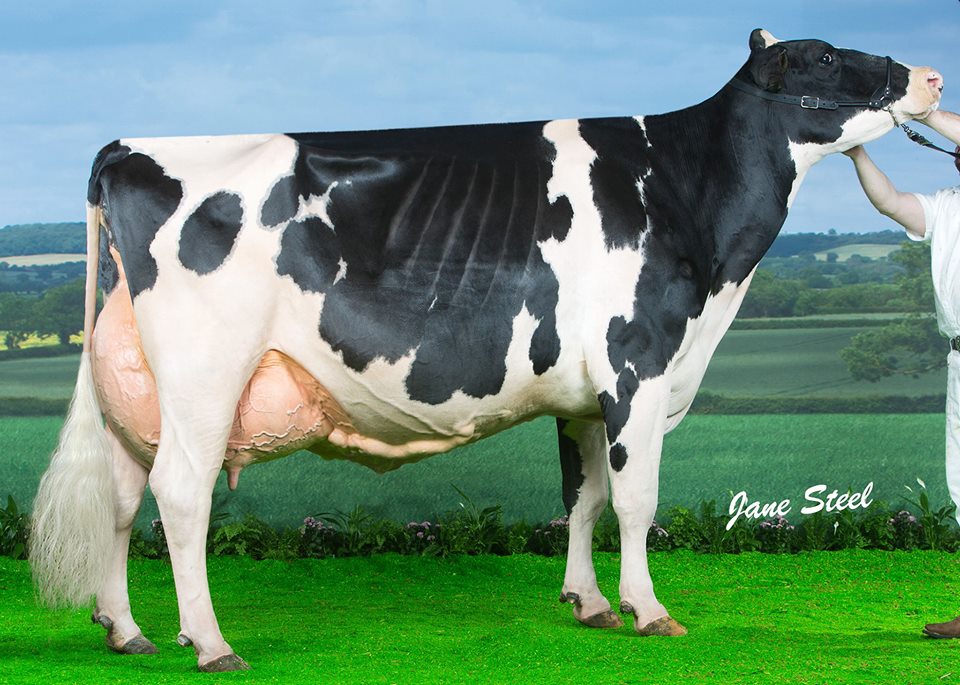 Peak Goldwyn Rhapsody EX-97-UK (PEDIGREE)
2.04 305d 10.722kgM 4.1% 435F 3.1% 337P
3.04 305d 13.028kgM 5.1% 657F 3.1% 405P
4.06 305d 12.856kgM 4.3% 550F 3.1% 402P
5.07 305d 15.620kgM 4.3% 679F 3.4% 526P
6 calves: >100.000 kg milk!!
3 times Grand- & Supreme Champion UK Dairy Expo!!!
HM. Grand Champion UK Dairy Day '18 & Grand Champion Agriscot 2014
Supreme Champion, Grand Champion, Sr. Champion & Best Udder in the Show UK Dairy Expo 2018!!
Nom. All Britain Mature Cows 2013
Res. Champion Holstein Staffordshire County Show 2011
The 13th generation of Excellent Cows in a row!!
Full sister to Peak Gold Rhapsody EX-93-UK (MAX) and Peak Golden Rhapsody EX-91-UK
Goes back on the fantastic Audrey Posch