Washfold Holsteins in the UK Dairy Journal!
In the Journal magazine of Holstein UK we find an interesting article written about Washfold Holsteins. Their farm Metcalfe Farms maintains 1.300 dairy cows with a dairy herd average of 11.800kgM with 3.9% Fat and 3.3% Protein. This incredible herd has 70 EXCELLENT cows, 380 VG and 4 100.000kgM cows. At Washfold Holsteins they work with the best cow families around the globe and top index cows. You can find a RED CARRIER family member to Riverdane Ashlyns Gold EX-93-UK (winner Senior Class 7 European Show 2019) and top 25 GPLI heifer at Washfold Holsteins.

You can find the full article in the June issue of the Journal -- SUBSCRIBE HERE --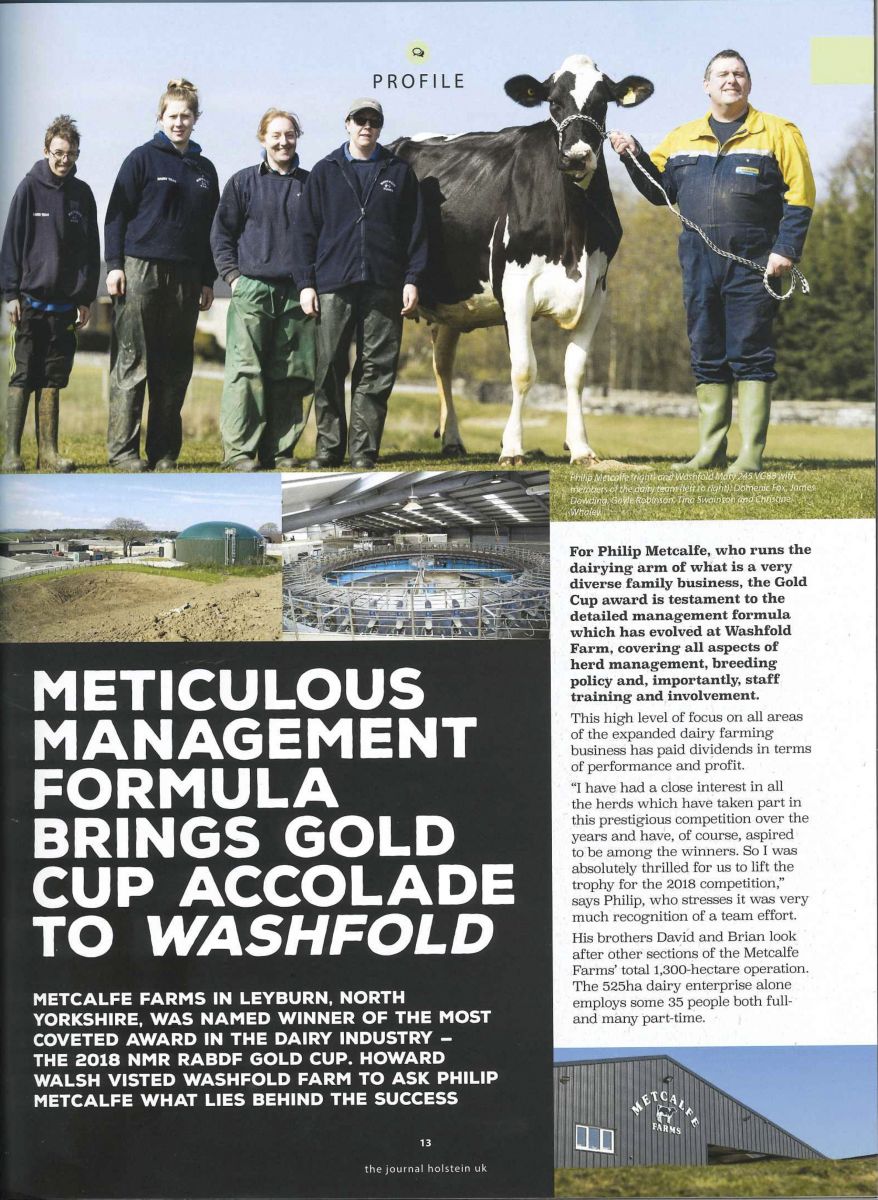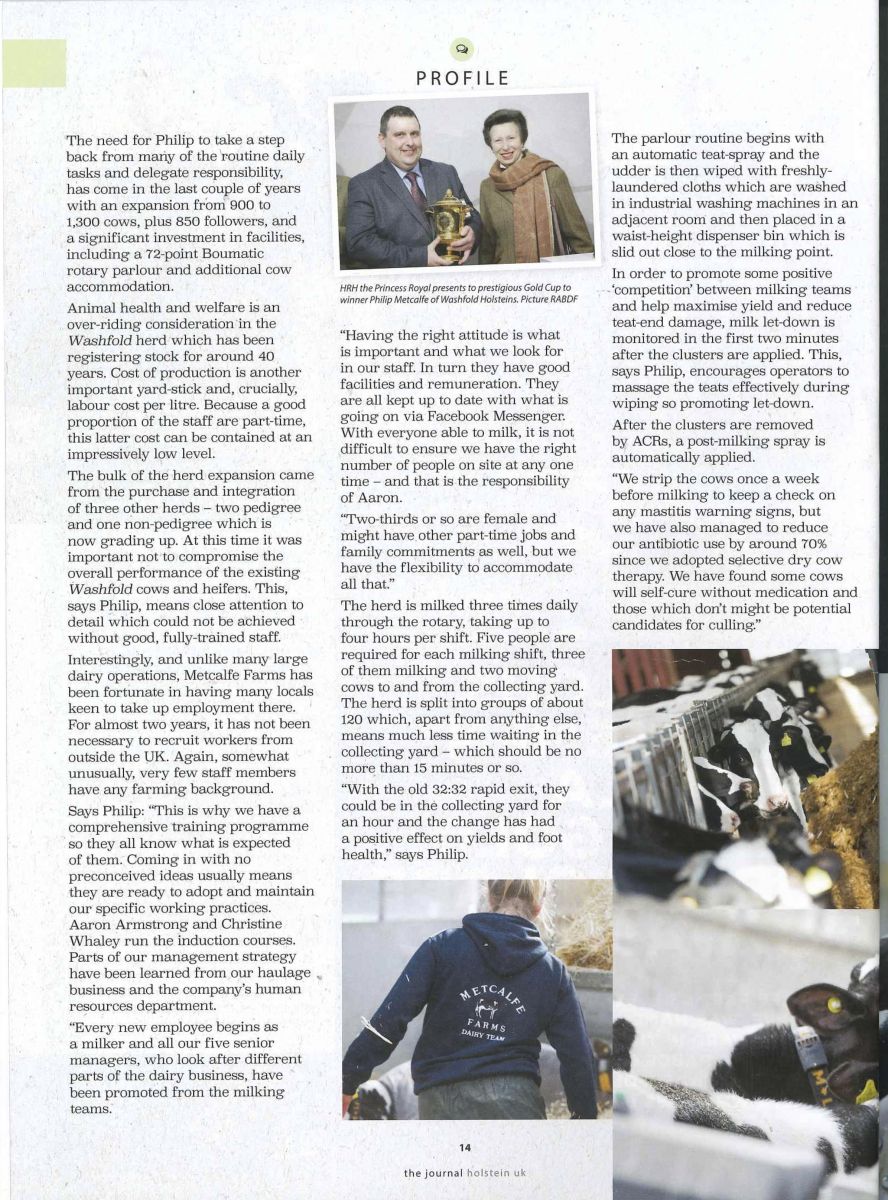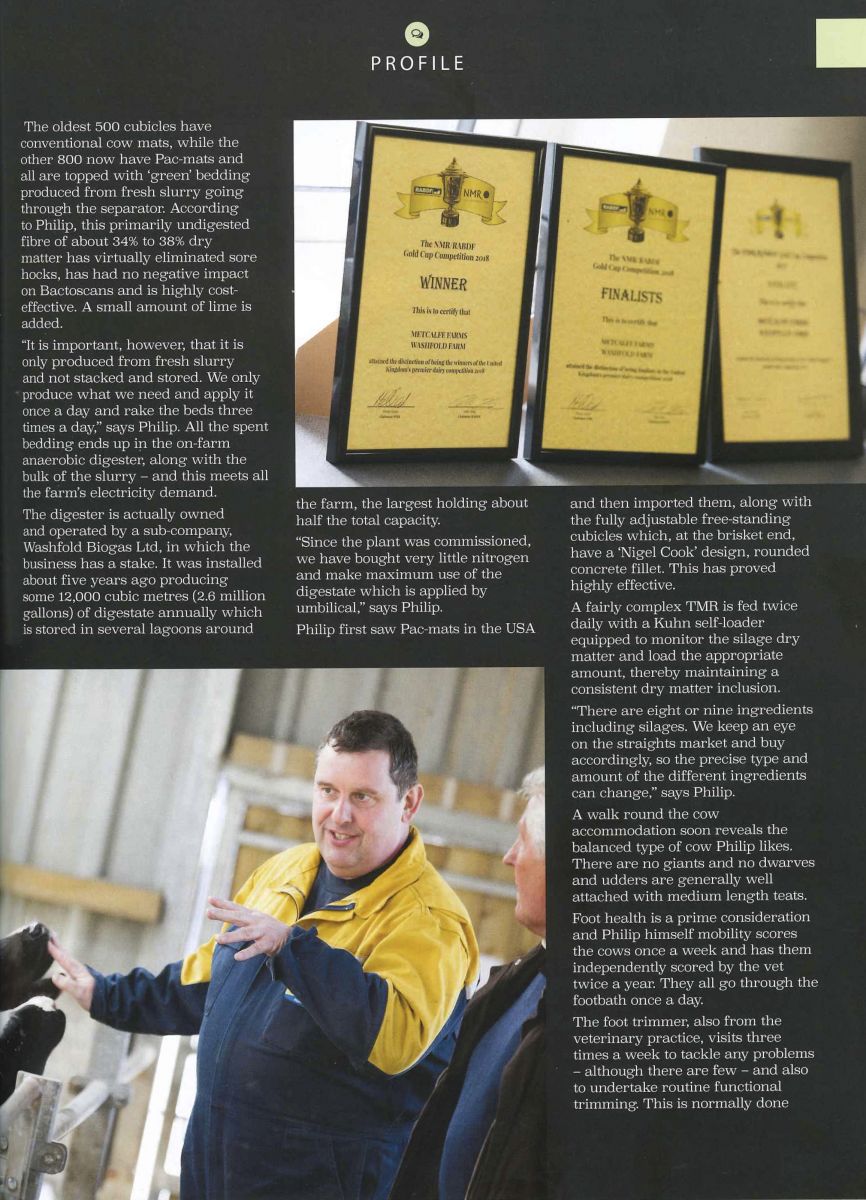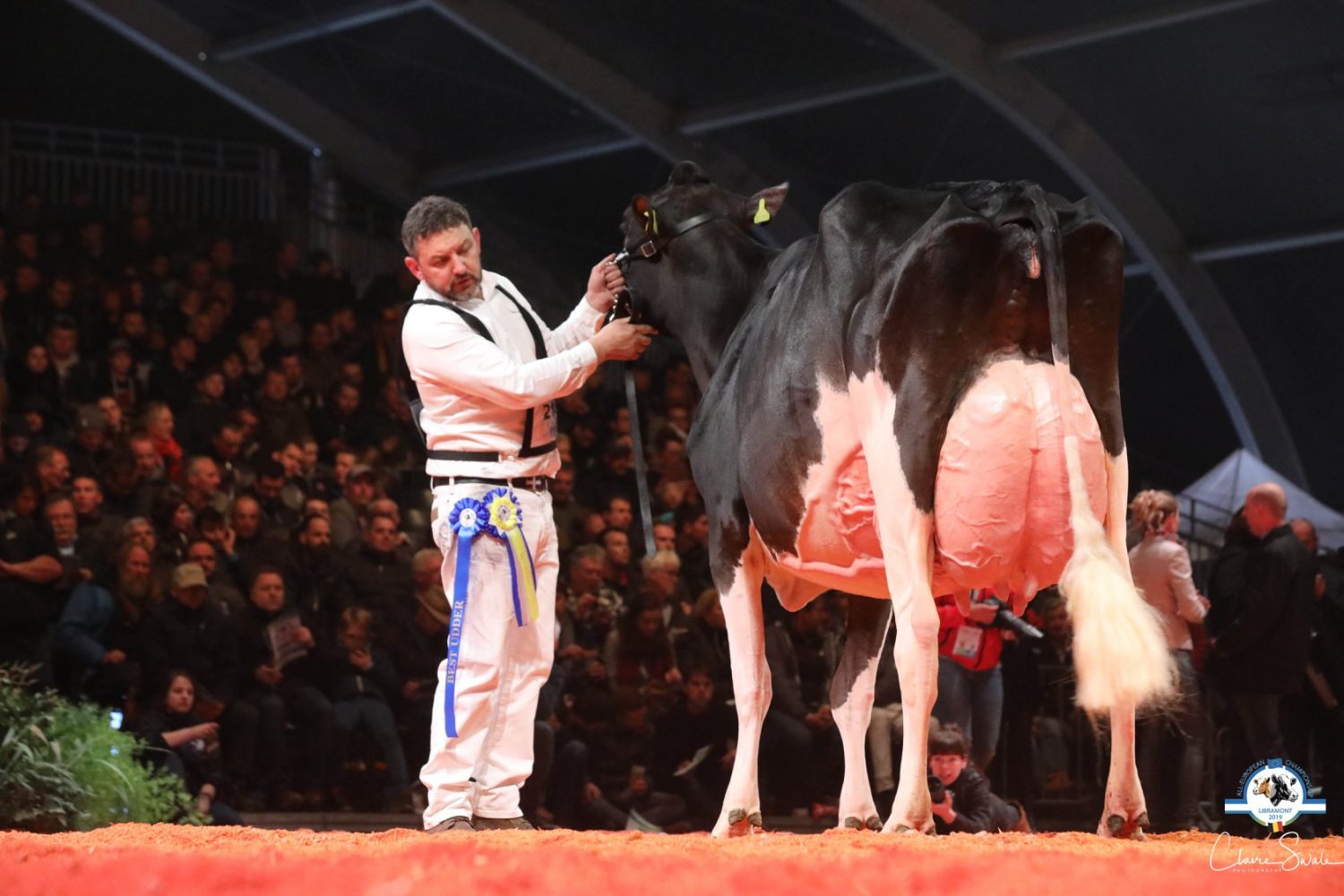 Washfold Awesome Ashlyn *RC (PEDIGREE)
Awesome-Red x Riverdane Sho Ashlyn EX-91 (s. Shottle) x Smiddiehill Durm Ashlyn EX-90 x Tri-Day Ashlyn EX-96
Lovely *RC Awesome-Red daughter straight out 4 generations EXCELLENT dams!
Dam is sister to Riverdane Talented Ashlyn EX-94-UK the dam of Riverdane Ashlyns Gold EX-93-UK
The first placed cow at European Show Libramont 2019!!
Grand dam was Int. Champion National All Breeds Show 2010 & All-Britain Res. Champion Jr. '10
Dam has 10 EXCELLENT & 11 VG sisters in the UK!
Tracing back to the Grand Champion Royal Winter Fair & WDE '01: Tri-Day Ashlyn EX-96-USA GMD DOM

Washfold Angela 241 (PEDIGREE)
ABS Mayday x GP-UK Fantasmic x VG-88 Artes x VG-85 Shottle x Washfold Angela 136 EX-90 x Washfold Angela 84 EX-90
Top 25 PLI heifer in the UK with +730 PLI (04/19)
#19 PLI in the UK with also +566 Milk / +0.07% Fat & +0.09% Protein (04/19)
Different sire stack: Mayday x Fantasmic x Artes x Shottle x Lee
Deep English cow family!