Beerzedal with 8 cows in the Top Production List in NL!
No less then 8 cows of Beerzedal are in the top of the production class of the Netherlands.
The highest cow we find is Beerzedal Drieka 979, an OCD Franchise daughter.
Beerzedal farm, owned by the Dieker family milks 135 cows with an average production over 12.000kg milk and 4,3% fatt and 3,4% protein.



Below the cows that made it into the lists:



The main cow families @ Beerzedal Holsteins are the homebred Paultjes and the Hiawatha's. The Paultje cow familiy is an outstanding cow family for protein and lifetime productions. This family is going back on Beerzedale Paultje 38 (s. Ked Juror) which produced 114.008 kg milk with 3.6% protein!
Influence bulls for Beerzedal Holsteins where: Shottle, O Man, Roumare, Jeeves, Commander, Balisto and Jasper. For nowadays breeding program Bourbon and Silver have big a influence.
The breeding goal of the company is a strong dairy cow which can release a high lifetime production along with the nowadays environment requirements. Further they want to reach a higher average of the herd above 84 points and to keep the possibility for delivering bulls for AI.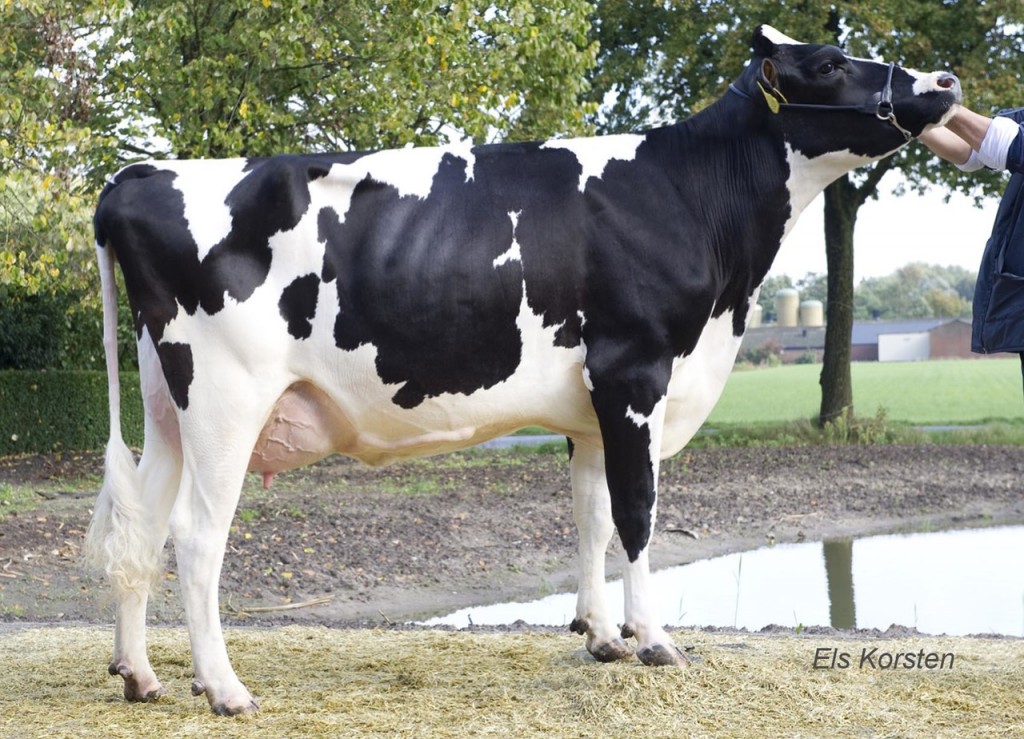 Beerzedal Paultje 91 VG-85-NL 2yr.
Jeeves x Beerzedal Paultje 68 VG-85-NL 2yr. x Beerzedal Paultje 54 VG-87-NL VG-88-MS 2yr. x Paultje 38 VG-86-NL